Orlando Bloom Surprised Pub-Goers With An Impromptu Karaoke Performance
And he earned rave reviews from fiancée Katy Perry.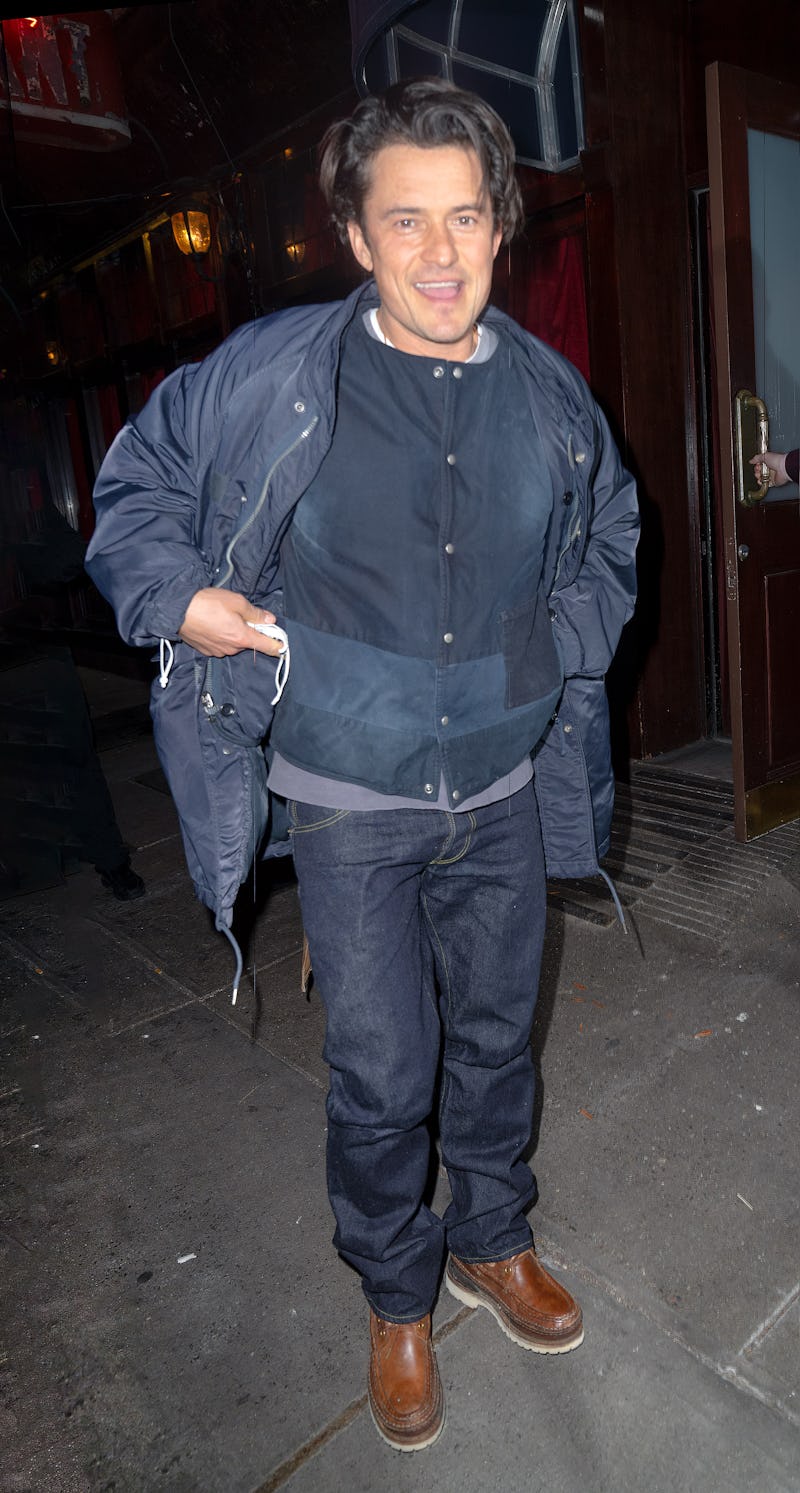 Getty Images/Gotham
Picture the scene: it is St Patrick's Day, and you're holed up in the pub casually enjoying a pint of Guinness when a Hollywood star suddenly rocks up to serenade the whole place with an Irish folk song. As it happens, that's exactly what went down at The Alma in Windsor, with none other than Orlando Bloom singing "She Moved Through The Fair" in front of a crowd. "I'm fairly p*ssed but I'm sure that's Orlando Bloom belting out an Irish tune," tweeted Capital Radio presenter Chris Stark. As it happens, Bloom had joined Irish band Juice Of The Barley on stage. "A legless Legolas was the last thing I expected on St. Patrick's day," Stark later told OK! Magazine. "I actually thought he was actually really good, but it might have been the Guinness."
Though the collab came as a surprise to punters, Bloom and the band go back a long way. Band member Craig McEvoy has been mates with the actor for years, and used to live next door to him. "It was so lovely to have my old friend and next door neighbour Orlando Bloom come and visit," the musician wrote on Facebook. Bloom – famous for starring in Lord Of The Rings and Pirates Of The Caribbean – even attempted an Irish accent for the performance, and has a surprisingly gravelly singing voice which would put a pirate's sea shanty to shame. Following his rendition, revellers could be heard shouting for "one more!"
Bloom's fiancée Katy Perry was similarly impressed. "What a ledge," she wrote, sharing the footage of her fiancé belting out the traditional Irish tune. "What a bloody awesome night!" wrote the pub in question on Instagram. Feast your ears on Orlando's rousing performance below.