Meet The First Indian American Contestant To Receive A Rose On The Bachelorette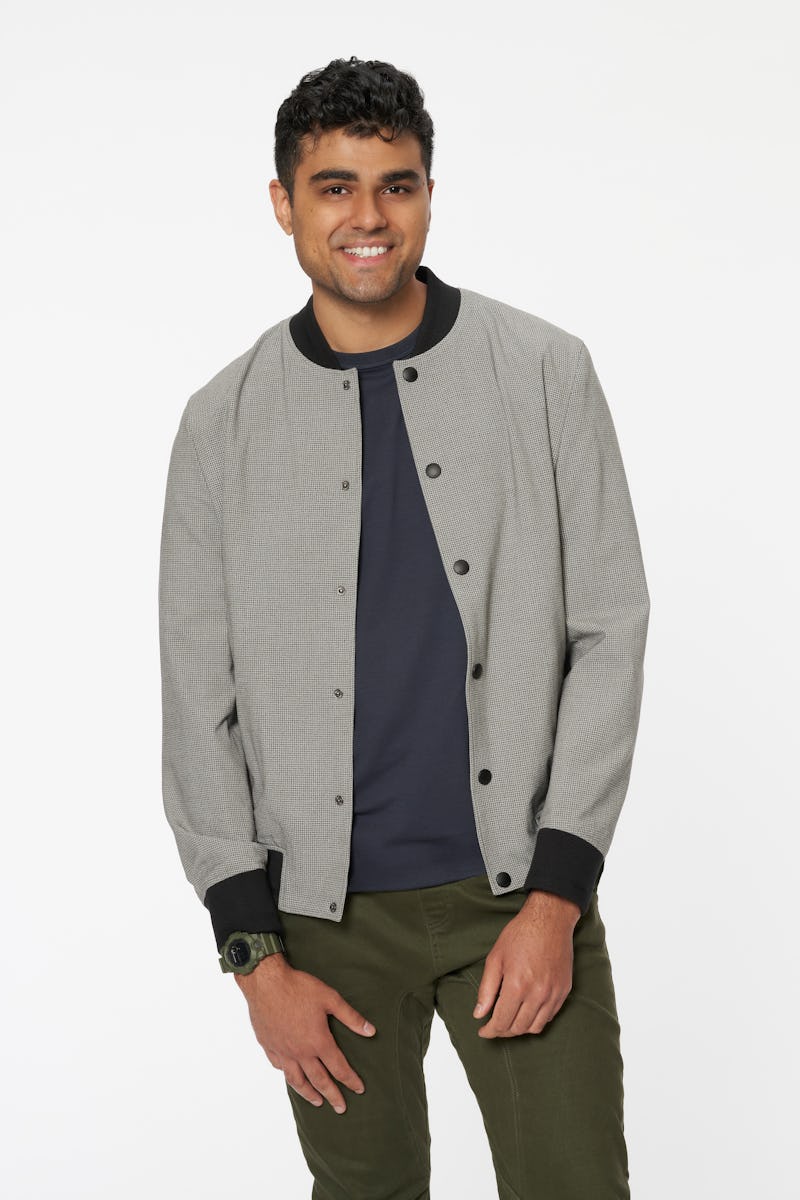 (ABC/Craig Sjodin)
Despite not getting a lot of screen time in the premiere episode of Michelle's Bachelorette season, Pardeep Singh quickly caught the attention of viewers at home. "MORE PARDEEP!!! PLZ ABC IM BEGGING!!!!!" tweeted one particularly enthusiastic fan.
One of the reasons viewers may be excited about him is that he's the first Indian American to ever get a rose on The Bachelorette, a show that has notoriously shut out contestants of color. He also seems like an absolute catch, though: the 30-year-old is a neuroscientist who ABC describes as having the "perfect combo of looks and intelligence." Here's everything else to know about the Brooklynite.
Pardeep Has A Science Podcast
Pardeep's interest in the cross section between science and inclusion led him to create Deep Thoughts, which he describes as "an intimate podcast about minorities in the sciences, arts, and public service." In each episode, he examines what roles race, gender, politics and class play in a guest's specific field and how those factors may affect their struggles and triumphs. Recent episodes have covered microaggressions, imposter syndrome, women's mental health, and the Black Science Coalition and Institute. Deep Thoughts is currently in its second season.
Pardeep's Instagram Highlights His Passions
Though Pardeep is based in Brooklyn, his Instagram suggests he spends equal time on the East and West Coasts. You'll find photos of him posing with statues in Palm Springs, staring off into the distance at Cuyamaca Rancho State Park, and getting vaccinated in San Diego as well as pictures of him surveying the fall foliage of Albany, New York and smiling on the rooftops of New York City.
Pardeep's Instagram also provides a look at some of the interests he mentions in his Bachelorette bio. For instance, he references his love of Comic-Con, which is evident from a 2018 photo of him posing at the New York convention with a very adorable Incredible Hulk. Additionally, he's taken to the platform to write about his passion for his work, which involves studying the brain to find cures for diseases like Parkinson's and Alzheimer's.
"As a scientist, I feel it is my duty to not only conduct research in the laboratory but to also ensure adequate dissemination of my scientific data to the community at large," he wrote in a 2019 post while visiting a forum at the United Nations. "As scientists, we need to do a better job listening to the humanitarian needs of our community and ensuring our hard work reaches the right people in an up-to-date and proactive manner."
What Pardeep Is Looking For
Pardeep's ABC bio plays up his goofy side, explaining that while he spends his days in the lab, he's anything but serious in his spare time. He's a self-proclaimed nerd who enjoys video games and would love to find someone to nerd out with. But more importantly, he wants a partner who's family-oriented, affectionate, and who cares about making the world a better place just as much as he does." This aligns what what Michelle is looking for, as she also notes that she wants a man by her side who's "driven to make the world a better place." Pardeep definitely checks that box, but whether or not he'll be the right match for Michelle remains to be seen.