The Real Reason Pedro Pascal Was Rejected By The Vampire Diaries
The Last Of Us actor narrowly missed out on getting his fangs.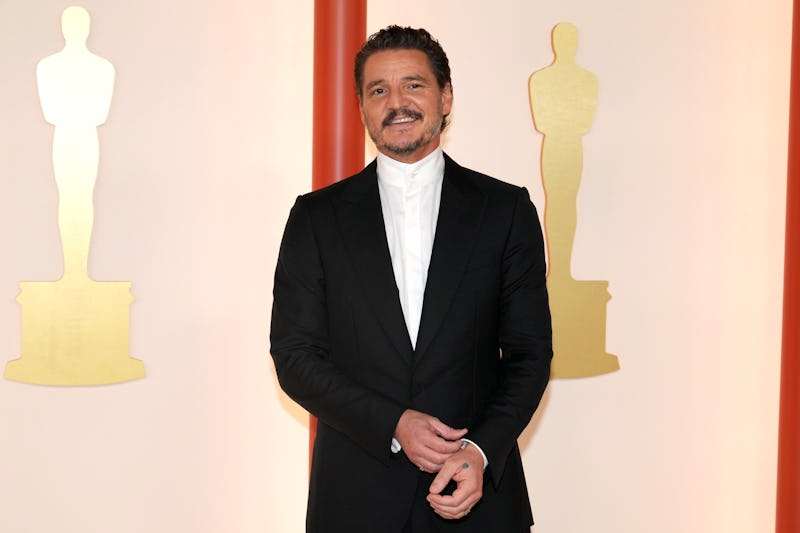 Getty Images/Jeff Kravitz
Thanks to his starring role in The Last Of Us, actor Pedro Pascal is the internet's go-to choice when it comes to dream apocalypse sidekicks. In the show, an adaptation of the 2013 video game of the same name, the Chilean-American actor plays its lead character Joel, a smuggler tasked with escorting a young girl called Ellie (Bella Ramsey) from Boston to Salt Lake City. Before this latest breakthrough role, Pascal also won plenty of fans with his roles in Game Of Thrones, Narcos, and The Mandalorian – he's also an outspoken advocate for LGBTQ+ rights.
However one role in particular, it turns out, escaped the internet's favourite daddy. It's emerged that Pascal narrowly missed out on bagging a role in The Vampire Diaries, and was a close contender to play the charismatic vampire Marcel. The spooky teen drama aired between 2009 and 2017, and centred around the fictional town of Mystic Springs and its dark underbelly of supernatural activity.
In an interview with Entertainment Weekly, the show's producer Julie Plec said that while she remains "obsessed" with the actor, show-runners ultimately chose Charles Michael Davis (Jane the Virgin, Grey's Anatomy) for the role. At the time, Davis was 28, while Pascal was a decade older.
"One of the other people who read opposite Charles [Michael Davis] for that part was Pedro Pascal, who I loved," she said. "I was obsessed with him. But he was just too on the older side, right? So whilst everyone else was like, oh my god Charles Michael Davis, like blown away and so excited - and I of course loved him and am so happy we cast him - but I was in full Pedro Pascal fangirl mode and was just like, oh my god, he's so great. But Charles, like, I mean 'I am the king,' right? He just had that swagger."