Everything To Know About Perfect Match Season 2
There are plenty more singles to cast.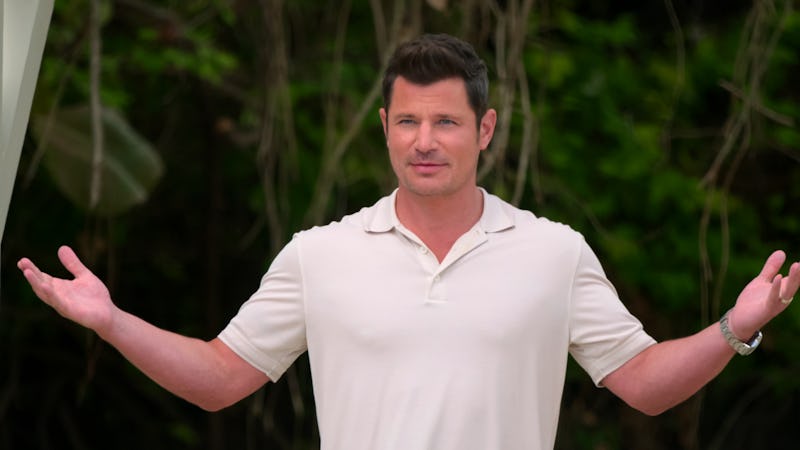 Netflix
The aim of Perfect Match is to, well, find the perfect match — or at least couple up with someone willing to fake it until the end. Season 1 brought together cast members from shows like Love Is Blind, Too Hot To Handle, and The Mole and challenged them to compatibility tests, all while giving the winners of each round the ability to play matchmaker or break up established couples.
The first season was messy and chaotic, but several couples emerged by the season's end. They didn't last too long, though. The final episode of Season 1 saw Dom Gabriel and Georgia Hassarati named the show's perfect match, but they broke up and went through some post-show drama. Meanwhile, Joey Sasso and Kariselle Snow got engaged but broke up after filming, too.
Even if it's not a recipe for lasting love, Perfect Match's debut season was a hit. According to Variety, it was the second most popular show on Netflix during the week it debuted, falling just behind Penn Badgley's You. And considering Netflix has quite a few reality TV shows in the stables, there's no shortage of singles for a future season to introduce. So perhaps it's no surprise that Perfect Match Season 2 was officially announced on April 18.
Perfect Match Season 2 Potential Premiere Date
It's difficult to predict because if we look at Netflix's other reality shows like Love Is Blind, The Circle, and Too Hot To Handle, the wait between seasons has varied from anywhere between six months to over a year. But given the show's recent renewal, it's possible a new season could debut by the end of 2023.
Perfect Match Season 2 Cast
Though some contestants have found love on Netflix's dating shows, plenty of new singles could bring the romance — and the drama — in a future season. Since Season 1 featured Savannah Palacio from The Circle Season 2, it wouldn't be farfetched for them to call up Terilisha Godwin-Pierce for Season 2 — and maybe even bring back Savannah for some extra drama. There's Dominique Defoe from Too Hot To Handle Season 4, who announced she was bisexual after the series ended and who could make Perfect Match a lot more interesting. Or there's also pilates instructor Raven Ross from Love Is Blind Season 3, who SK Alagbada allegedly cheated on after proposing to her twice. And then, of course, there are all the singles from Sexy Beasts, who, like Kariselle, would likely relish the chance to date without hiding behind a giant mask of prosthetics and fur.
We'll update this post as more information about Perfect Match Season 2 becomes available.
This article was originally published on