Rachel Bilson Recalled The Most Awkward Encounter With Rami Malek
It all started with a throwback photo from high school.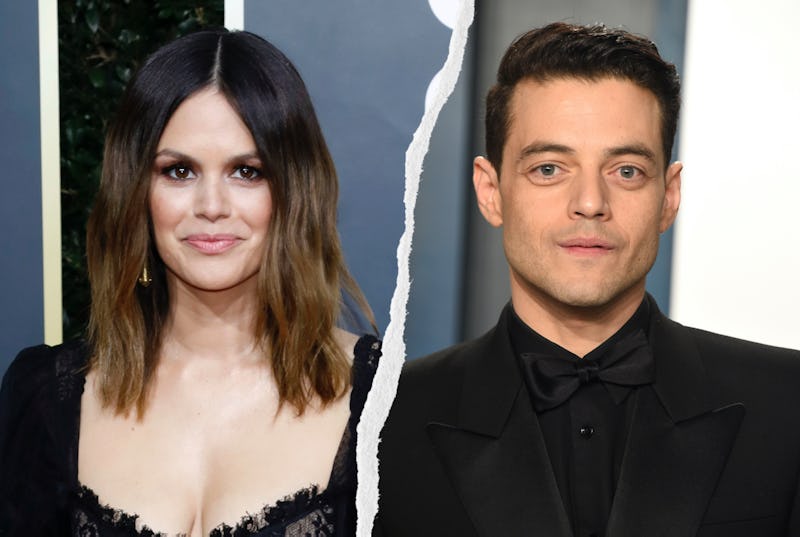 A word of advice: Don't share throwback photos of old friends without their permission first. During a recent appearance on Dax Shepherd's Armchair Expert podcast, Rachel Bilson revealed that she learned this the hard way when she shared a picture of her and Rami Malek from their high school days. Shortly after posting the photo, however, the Bohemian Rhapsody actor requested that she take the image down.
"Rami was a good friend of mine. We were in the same crew," The O.C. star explained. "We did The Crucible together senior year. We were the leads in it... He's always been extremely talented, really an amazing actor, even in high school." But ahead of his 2019 Oscar win, it seemed that Malek didn't want old pictures of himself floating around on the internet — especially "super-nerdy" photos from their senior trip to New York.
Despite developing a seemingly good rapport in school, Malek slid into Bilson's DMs in 2019 with the very uncomfortable request. "I don't usually check my DMs on my Instagram and maybe a week goes by, and I actually look and I have a message from Rami," Bilson recalled, adding that it wasn't a particularly friendly DM. "It wasn't like, 'Hey! How are you?' It was straight to, 'I would really appreciate if you take that down. I'm a really private person.'"
Upon receiving the message, Bilson went into panic mode. "I was like oh, sh*t, OK. Like, I get really hot, I start sweating, and I'm all nervous," she continued. "I'm like, 'Oh my god, what did I do?'" But alas, it seemed he just didn't like the way that he looked. "I guess he didn't like the picture of himself, and I'm friends with his stylist and she was like, 'Well, it's not a great picture of him.' And I was like, 'OK, I'm sorry.' We were 16!" she said.
Bilson ultimately took the photo down and sent the actor a heartfelt apology. "I removed it, and I even wrote to him a really nice message like, 'I'm so sorry! Go get the Oscar! You're doing amazing.' And I never heard anything back, which is fine," she said. However, Bilson said that she was pretty "bummed" that things seemed to have changed so much since they went to school together.
"He was so nice, and we were good friends," Bilson added, explaining that although she thought posting the photo was fun and harmless, she respected that Malek didn't agree. "I'm a big fan of not taking yourself seriously, especially at that level of fame and talent. But look, he wants to be super respected. It's his thing, so I respected it. I took it down. I was just a little bummed at how it was handled."