Raven-Symoné Addressed Fan Pushback To Her Name's Real Pronunciation
"I don't trip over it, I don't correct people."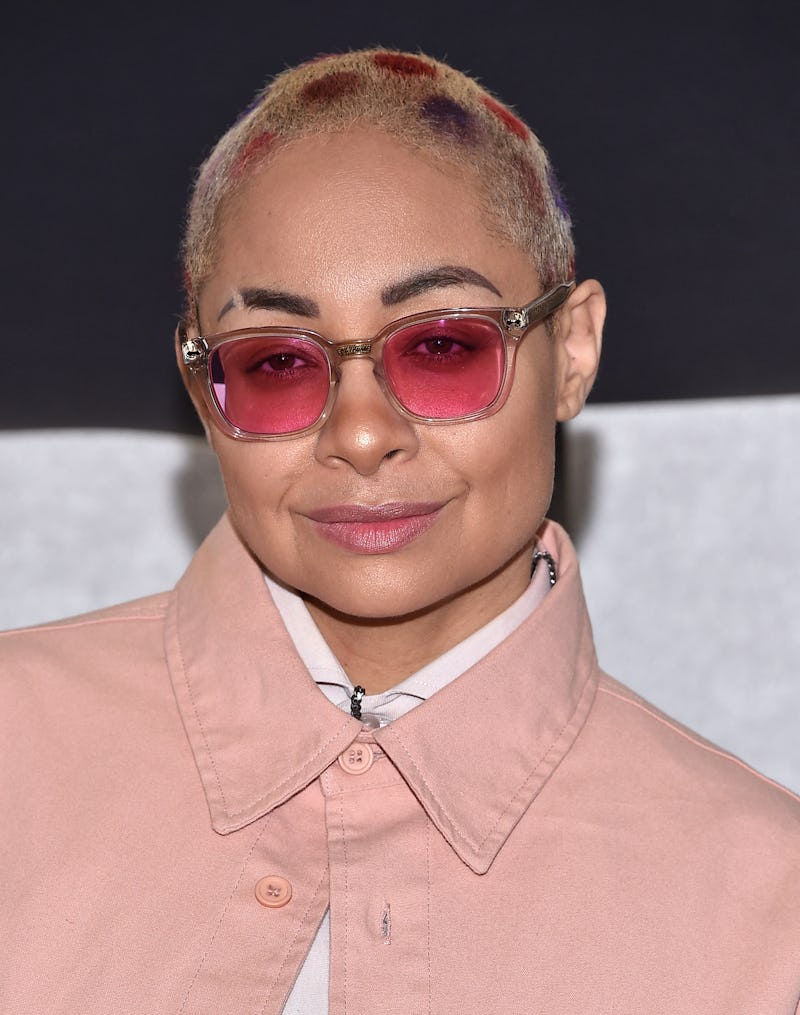 LISA O'CONNOR/AFP/Getty Images
Was it all… a lie? That's what some fans wondered after Raven-Symoné shared a TikTok correcting her name's pronunciation on Friday, Jan. 20. The Disney Channel vet's breakdown of how to properly say Symoné seemed to create more confusion than it cleared up — so much so that she had to make a follow-up video a day later.
The actor's initial TikTok shows her sitting in a car with text that reads, "Yo, that's Raven-Symoné," and then "It's pronounced See-mon-ye." Audio comes in that says, "Shut up, it is not," and she mouths along with the response: "Yes, it is." After another "No, it's not," she adds, more emphatically, "Yes, it is."
As clear-cut as that might sound, it was confusing to fans from her Disney Channel days. Numerous people commented on the TikTok to ask the That's So Raven and Raven's Home star about the promos they used to see with her saying, "I'm Raven-Symone and you're watching Disney Channel," pronouncing Symoné as "sih-moan." Referencing the old promos and the new TikTok, one wrote in part, "But I don't remember you saying it like that."
Well, her next TikTok explained it all. "Yo, people out here real mad that I never said, 'Hey, my name is Raven-Symoné, and you're watching Disney Channel,'" she said, emphasizing the actual pronunciation of her name (See-moan-ay). "No, I didn't do that because at a very young age, I was told to tell everyone my name was Raven-Symone."
She explained that the simplified pronunciation they had her use "just never left [her] body," except in French-speaking countries where people knew how to say it. The incorrect version is still "just fine," she added. "I don't trip over it, I don't correct people, but the correct spelling of my name is pronounced Raven-Symoné."
Even though she gave people the pass, many didn't want to take it. "No, I have to say it the correct way," one wrote. Another fan chimed in to tell her, "no it's Raven ✨Simon-ay✨ from here on out sis.. we got you." Meanwhile, though, numerous others still couldn't help but think of her primarily as her That's So Raven and Raven's Home character. "Raven Baxter* but yes," one commented.
While the issue has finally been settled, it might take some time for everyone to adjust. "My life is a lie," voice actor Stefan Johnson wrote. Others chimed in with similar sentiments, even as still more fans commiserated about having people mispronounce their own names.
For Raven-Symoné, growing up in the entertainment industry didn't make it easy to be her authentic self. "I have a lot more control over how I present myself," she told Insider in October. "Up until my late 20s, there were people telling me how I should look — it was just easier to be told what to do. But now that I'm feeling empowered by the new generation of just being yourself on camera, and my own self really marinating in my own juices and understanding who I am and who I feel comfortable being, I'm able to present how I feel as Raven-Symoné, the entertainer."