The Razzies Set Age Limit After Backlash For Nominating A Child For Worst Actress
Actors and filmmakers under 18 will no longer be considered for the awards show.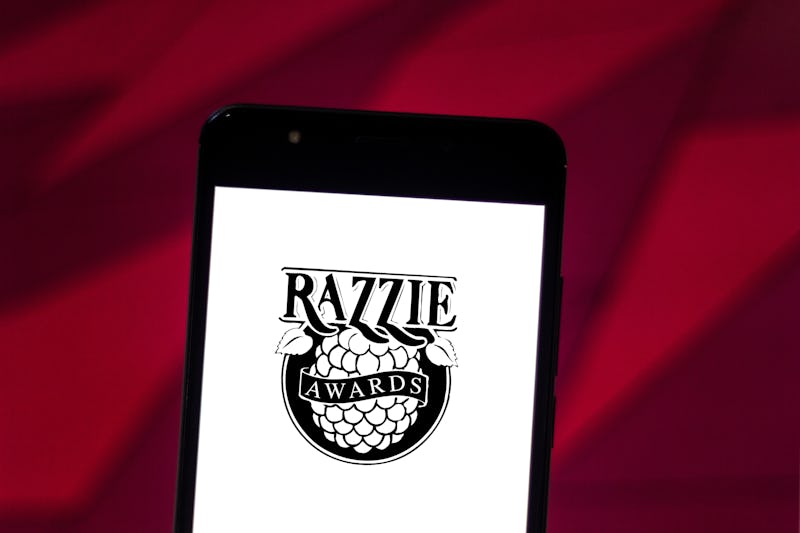 SOPA Images/LightRocket/Getty Images
When the Razzies unveiled their nominations for the year's worst performances and films, the immediate online reaction was one of shock, primarily because of one nominee in particular. The awards show nominated 12-year-old actor Ryan Kiera Armstrong for Worst Actress for her performance in Firestarter, a move that many equated to bullying.
Issuing a statement, Razzies founder John Wilson called the backlash "valid" and apologized for including her "without thinking." He confirmed that Armstrong would not be in contention at the ceremony. "The recent valid criticism of the choice of 11 year old Armstrong as a nominee for one of our awards brought our attention to how insensitive we've been in this instance," the statement said. "As a result, we have removed Armstrong's name from the Final Ballot that our members will cast next month. We also believe a public apology is owed Ms. Armstrong, and wish to say we regret any hurt she experienced as a result of our choices."
Additionally, Wilson stated that the Razzies would change their eligibility rules moving forward, barring anyone under 18 from being nominated in the future. "Having learned from this lesson, we would also like to announce that, from this point forward, we are adopting a Voting Guideline precluding any performer or film-maker under 18 years of age from being considered for our awards," the statement continued. "We have never intended to bury anyone's career...We all make mistakes, very much us included. Since our motto is 'Own Your Bad,' we realize that we ourselves must also live up to it."
While the move is "the least they could do" according to some fans, many are still pondering the need for the "mean-spirited and classless" awards show at all. It's also not the first time a child actor has been nominated: in 1999, Jake Lloyd was included for Star Wars: Episode I — The Phantom Menace, and in 1995 Macaulay Culkin earned three nods in one year for Getting Even With Dad, The Pagemaster, and Richie Rich.
Armstrong herself did not comment publicly on her nomination, but fans online stood up for her and her performance in the horror film which also starred Zac Efron. "That girl was the best part of that mess of a movie," one fan tweeted. Firestarter also received a nomination for Worst Remake/Rip-off/Sequel, and will still be in contention at the Razzies on March 11.