A Royal Family Birthday Tradition Was Broken For An Important Reason
The British monarchy is known for its dedication to royal convention.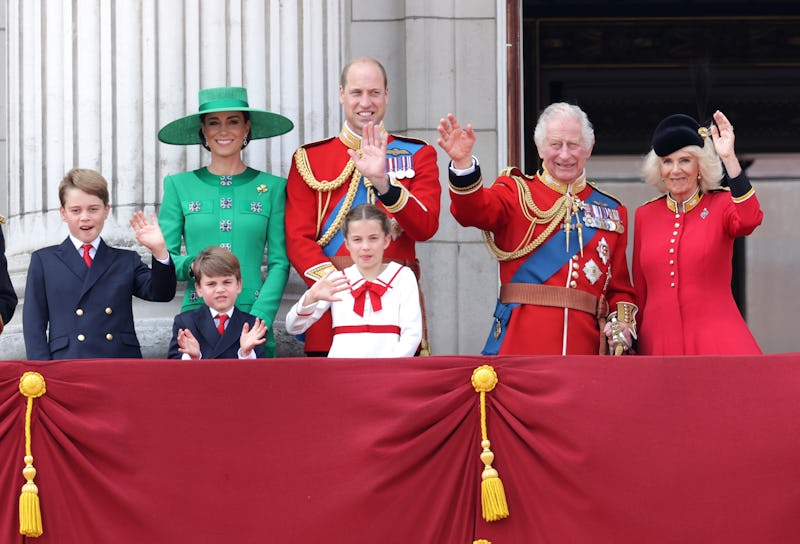 Chris Jackson/Chris Jackson Collection/Getty Images
The British monarchy is well known for its dedication to royal convention, and that extends to their birthday celebrations. However, one long-standing royal birthday tradition has changed drastically in recent years — and for an important reason.
As PEOPLE notes, the bells of Westminster Abbey would traditionally ring to celebrate the birthdays of royal family members, and before the year 2020, the bells rang for the late Queen Elizabeth II and Prince Philip, King Charles and Camilla Parker-Bowles, Princess Anne, Prince Andrew, Prince Edward, and Prince William and Kate Middleton, as well as their three children, Prince George, Princess Charlotte, and Prince Louis.
However, due to financial strains amid the lockdown, the royal birthday bell ringing at the historic London site was cut back significantly. In 2022, Westminster Abbey confirmed that the bells would only ring for the birthdays of Queen Elizabeth II and then heir to the throne, Prince Charles. Following the passing of Queen Elizabeth on Sept. 8, 2022, the Abbey was forced to alter their schedule once again, revealing that throughout the year 2023, the bells would ring for King Charles, Queen Camilla, and the Prince and Princess of Wales.
As they're not currently working members of the British royal family, the birthdays of the Duke and Duchess of Sussex are not marked at the Abbey — and this isn't the only royal birthday tradition the pair have been excluded from in recent years.
As eagle-eyed royal spectators may have noticed, Prince Harry's 39th birthday in September 2023 was not recognized by the official royal family social media accounts, leading many to speculate why this was the case. Following King Charles III's ascension to the throne in 2022, a new set of rules regarding how royal birthdays are celebrated online were established, and the reason why the British monarchy didn't post about Prince Harry's birthday was revealed.