5 Gripping Books To Read From Women's Prize For Fiction Winner Ruth Ozeki
If you've yet to read the Japanese-American novelist's work, now's the time to start.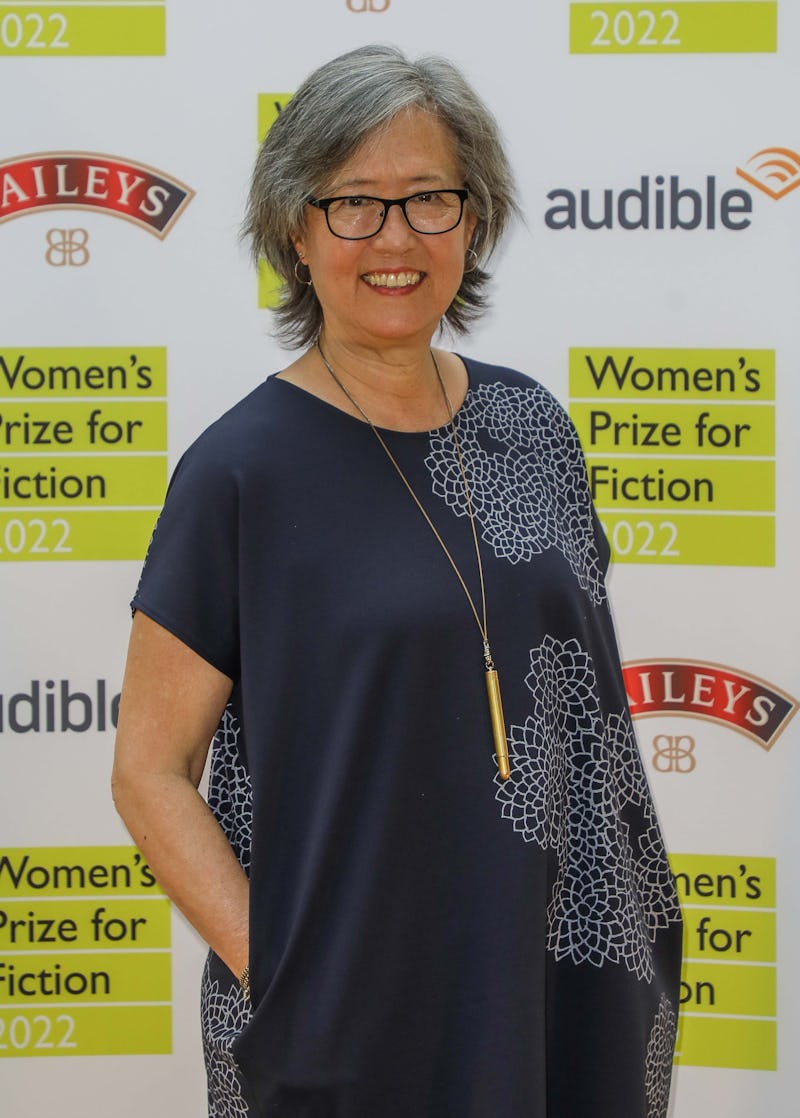 David M. Benett/Getty Images Entertainment/Getty Images
"I'm a very good runner up, but I don't win things," joked Ruth Ozeki, in a video shared on Twitter, as she collected the 2022 Women's Prize For Fiction. The 66-year-old American-Canadian author and filmmaker has published four novels since her debut in 1998, and famously became the first ever Zen Buddhist priest to be shortlisted for the Man Booker prize back in 2013.
Shortlisted for Women's Prize for Fiction alongside the likes of Turkish-British novelist Elif Shafak, American author and poet Louise Erdrich and Trinidadian journalist and author Lisa Allen-Agostini, Ozeki took home this year's top gong for her latest novel, 2021's The Book of Form and Emptiness. According to a statement from chair of judges, Mary Ann Sieghart, her book "stood out for its sparkling writing, warmth, intelligence, humour and poignancy."
Previous Women's Prize winners include Zadie Smith (White Teeth, Swing Time) Ali Smith (How To Be Both, The Accidental) Eimear McBride (A Girl Is a Half-formed Thing) and Naomi Alderman (The Power) – so if you're on the look-out for holiday reads to get stuck into, it's a great place to start. And if you like the sound of playful, philosophical writing that skewers weighty themes like science, politics, race and religion through the lens of a coming-of-age tale, there's a solid chance you might dig Ruth Ozeki.
Intrigued? Here's where to dive in.
My Year of Meats (Viking Press, 1998)
After endless job-hunting, unemployed Japanese-American filmmaker Jane Takagi-Little is delighted when she lands her first job producing a Japanese gameshow My American Wife! — but soon unearths a series of unwelcome truths as she scours the U.S. in search of "healthy American wives" to feature on the show, which is sponsored by an American meat exporter. Meanwhile Akiko Ueno, the wife of the executive responsible for cooking up the format in the first place, is gripped by the program across the ocean in Japan, and when the two women eventually cross paths, you won't be able to stop reading My Year Of Meats.
All Over Creation (Penguin, 2003)
Like her debut novel, All Over Creation also tackles the darker side of the agriculture industry, and humanity's desire to control and alter nature itself. This time, it's explored through the eyes of Yumi Fuller – the Japanese-American daughter of an Idaho potato farmer who has long left her hometown behind. When she returns to care for her elderly parents, Yumi finds a conflict brewing with Seeds of Resistance; an activist group who fuel their van with stolen McDonalds chip-fat. These events serve as a foil for Yumi reckoning with her own difficult past, with the protagonist admitting that as a child she felt like 'a random fruit in a field of genetically identical potatoes."
A Tale for the Time Being (Viking Press, 2013)
Set in the wake of the devastating Tōhoku tsunami in 2011, the Man Booker-nominated A Tale for the Time Being hinges on the discovery of a Hello Kitty lunchbox washing ashore in British Columbia. Swaddled in plastic bags, it contains the diaries of 16-year-old Nao – a Japanese-American teenager adrift from her upbringing in California – and when they're discovered by the aptly-named novelist Ruth, she's drawn in by Nao's story, which sees her reaching back through her family tree all the way to World War II. When Ruth eventually sets out to track down the diary's lost author, their lives end up converging in surprising, and affecting, ways.
The Face: A Time Code (Regan Arts, 2016)
For something a little different, Ozeki's autobiography The Face: A Time Code – a piece of self-reflection rooted in her Zen Buddhist faith – is well worth a read. If you're a fan of any of her novels, The Face: A Time Code has plenty of light to shed on the themes that the author frequently returns to – the lasting scars of World War II and the complexity of Japanese-American identity, for instance – as well as Ozeki's meditations on the process of writing itself.
The Book of Form and Emptiness (Canongate Books, 2021)
Following the sudden death of fourteen-year-old Benny Oh's father, he's taken by surprise when objects around his loss-filled home, from mouldy yogurts to broken Christmas baubles, begin talking to him in languages he can't understand. Desperate to escape the clamour of voices, he hides in the hushed local library, where he meets an eccentric artist, her ferret, and a philosopher-turned- poet among the whispering books. With the help of this strange new gang, Oh starts tuning into the voices that really matter, and learns more about himself in the process. It's not surprising that The Book of Form and Emptiness bagged Ozeki the Women's Prize for Fiction.