Princess Diana & Sarah Ferguson Once Got "Arrested" On A Wild Night Out
According to Fergie, the duo got into trouble at her hen party.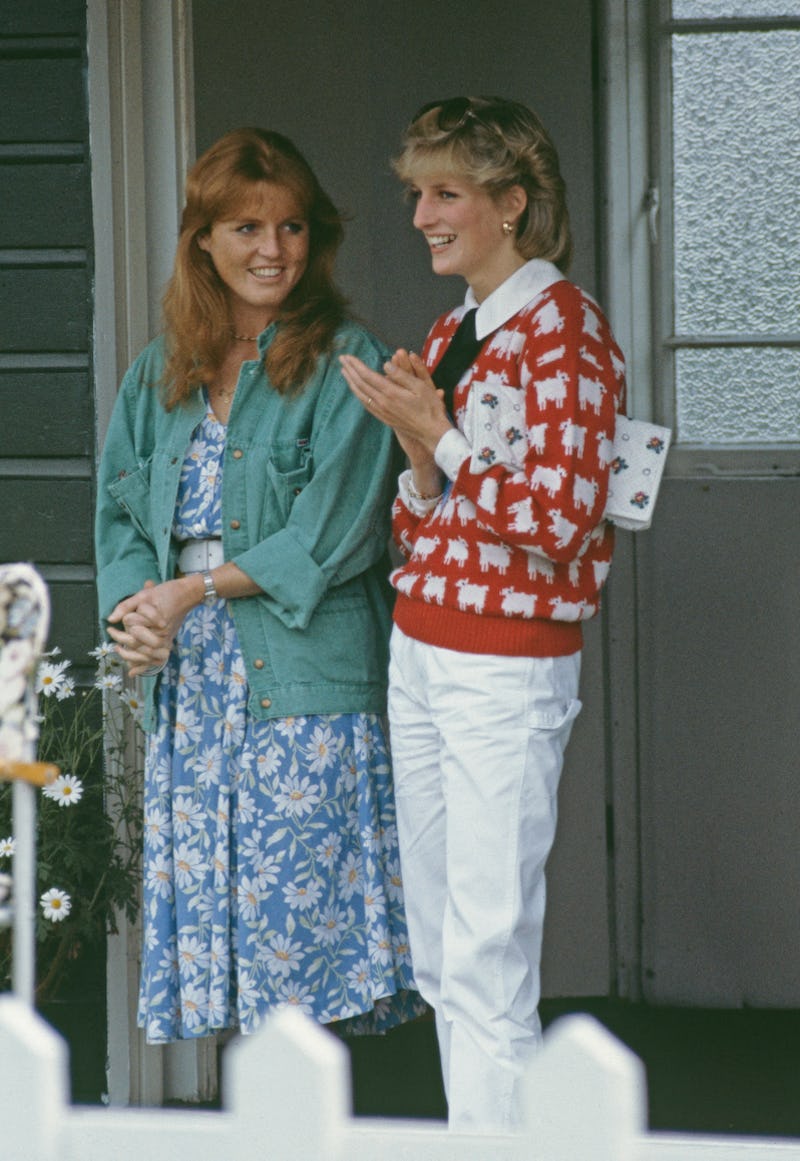 Princess Diana Archive/Getty Images
Decades have passed but the adoration for Princess Diana continues to stay strong. Every time a member of the family or the late royal's friends share a snippet of Diana's life, we're all eager to listen. The latest to add to this memory lair is Sarah Ferguson, who married Prince Andrew in 1986. The pair separated in 1992 and divorced in 1996. Fergie appeared on The Kelly Clarkson Show earlier this month to discuss her novel, A Most Intriguing Lady. Whilst in conversation with Clarkson, the Duchess of York recalled her hen do with Princess Diana where they both dressed up as police officers for a night out at the club.
"We sat down, and the waiter came up to us and said, 'Excuse me, this is a members club. And it's for fun, and we don't serve police officers here,'" Fergie explained, adding that the servers believed her and Diana were actual cops. A picture on the screen showed the duo dressed in matching cop outfits complete with caps while Diana also donned black framed shades. Per Fergie's story, once they left the club Diana was surprised by a woman wearing the same dress that she had and so broke out of her serious, police officer character. Fergie claims her and Diana were then later arrested for "impersonating police officers."
Not just that, Ferguson also said that they were put in the back of the police van for interrogation. However in a hilarious turn of events, Princess Diana apparently spotted her beloved "smoky flavoured bacon crisps" and started eating them. To which the bewildered police officer in the van reportedly said, "You can't do that!" Ferguson said that both her and Diana turned their engagement rings away from the cops' eyes but eventually the officials realised who they were.
The Duchess thought back at her friendship with Diana fondly and said, "She and I, we laughed a lot. We got into trouble a lot. You know what she used to do? She used to tell me the worst story, joke story, just before I had to be serious." In fact, Fergie, 63, also sweetly added that she doesn't miss Diana because "she's with me all day." The surprising story and its fun twists and turns had the hosts cackling through the episode. Our only regret is that none of the hen party was caught on film as it would make for such great viewing.