8 Selling Sunset Continuity Errors You Definitely Won't Be Able To Unsee
Beyond Jason's "fake" phone call, that is.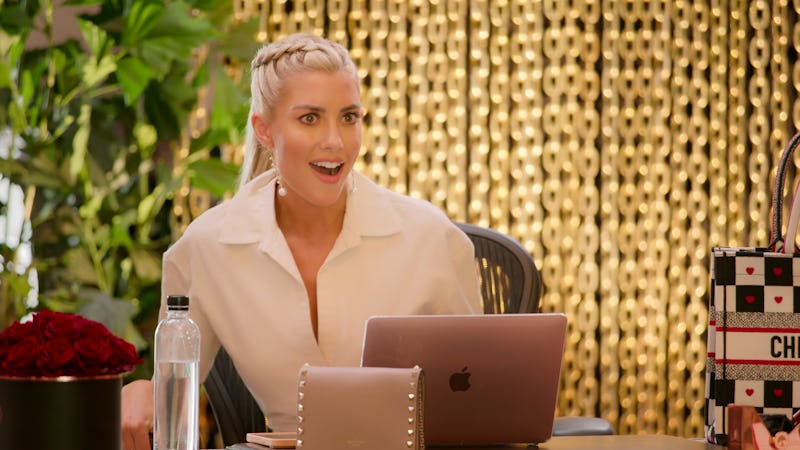 Netflix
Sometimes, reality TV isn't quite the reality we might think it is and TV's new it-villain Christine Quinn recently made this quite clear. Selling Sunset's Quinn recently claimed the fifth season of Selling Sunset was skewing how real life events played out. To some degree, we expect storylines in our reality TV shows to be embellished and conflict to be amplified for dramatic effect. But what's not as as common is for the stars themselves to come out and imply whole swathes of the show were entirely fabricated. Taking to Twitter, the realtor and Selling Sunset cast member said, "enjoy the new season and all of its 5,000 fake storylines!"
That doesn't exactly bode well for the element of suspended belief that's needed for viewers, even though Quinn's on-screen persona does have a penchant for making comments that leave chaos and uncertainty behind them. At the same time, viewers have noticed quite a few continuity errors with Selling Sunset's filming this season, which doesn't exactly help when it comes to the "reality" aspect of the show. And so, here's (at least) seven that are currently making the rounds on the internet.