Are You Ready To Fall In Love With The 'Shadow And Bone' Cast?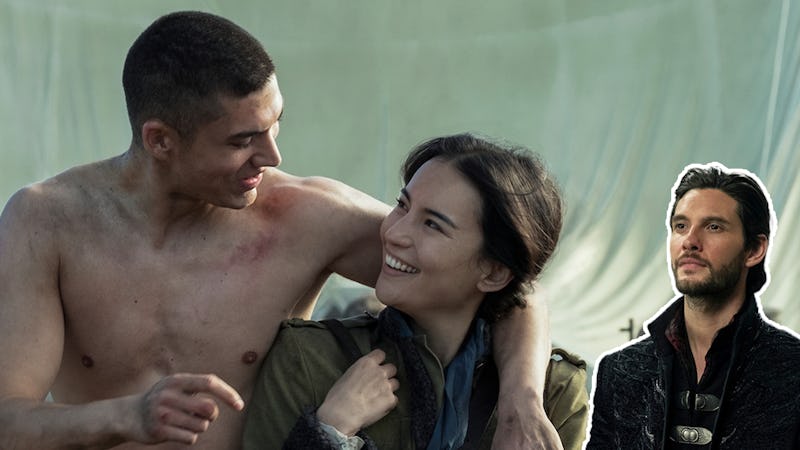 Ben Barnes as General Kirigan. Archie Renaux as Mal. And Jessie Mei Li as Alina. If you're a fan of the Grisha trilogy, you know that not all of these characters are supposed to be likable. Stories must have their villains and their love triangles, after all. But we're telling you it's going to be hard to dislike anyone based on the stellar, lovable actors playing these characters.
We caught up with the Shadow And Bone trio almost a year after they had finished filming and six months after the last time they had seen each other — which was also the exact day one of them became a parent. (You'll have to watch to find out who, unless you've already been stalking them in preparation for the series.) No matter their distance, this cast has an undeniable chemistry that even shows up in their accidental (or was it *destiny*?) matching outfits.
Watch the video above to get the inside scoop on their characters' must-have accessories and hypothetical karaoke songs, as well as which actor is the best at green-screen acting and who remembers the most from the books. Finally, don't miss their zodiac signs in case you were eyeing your most compatible match from this charming love triangle (we know you were).
Check out Shadow And Bone on April 23 on Netflix.
Credits:
Executive Producer: Whitney Buxton
Executive Creative Director: Lauren Sofair
Supervising Producer: Irina Dvalidze
Producer: Lauren Tegtmeyer
Post Supervisor: Amy Eakin
Editor: Jasmine Velez
Motion Designer: Jeff Donlan