Hailee Kaleem Wright's Topsy-Turvy Path From MTV To Broadway
"I believed in myself enough to say, 'This won't be forever. This is how I started, but this won't be how my story ends.'"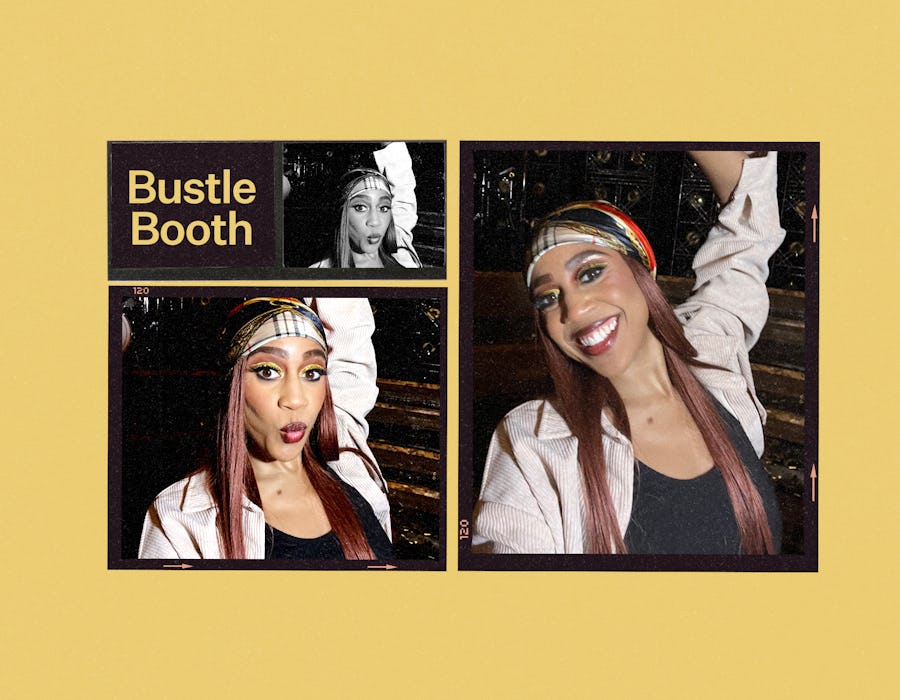 Since joining the cast of SIX in December 2022, Hailee Kaleem Wright has been taking TikTok fans along every step of the way. "I've never seen anybody talk about the behind-the-scene stuff of Broadway," says the actor, who plays Catherine of Aragon in the Tony-winning musical about Henry VIII's six wives. "I felt like, 'OK, this is a cool way to be honest and open with people.'"
She's familiar with filming her life for audiences, even when she'd rather not. Shortly after her family moved to New York from Houston, Wright, then 18, was approached to be the subject of a True Life episode on MTV. "The episode was going to be True Life: I'm Driven and would follow young adults going after their dreams by any means necessary," says the actor, who's now 29. But New York had been tough. Wright's mother, also an aspiring Broadway performer, was a single mom and had torn her ACL soon after arriving, leaving her unable to audition or hold down a job. She and her two kids moved into a shelter, which MTV was eager to capture.
"At one point, because of a missed or incorrect date on the Department of Homeless Services' end, they threw me, my mother, and my little brother out on the streets," Wright says. "They filmed us picking all of our stuff off the side of East Harlem."
When the episode finally aired, Wright was humiliated but her drive never wavered. "I believed in myself enough to say, 'This won't be forever. This is how I started, but this won't be how my story ends,'" she says. About a decade later — after stints performing at Japan's Universal Studios theme park and on Celebrity Cruises — she made her Broadway debut as an ensemble member in the short-lived 2022 show Paradise Square. Soon after, she scored the type of big, leading role she'd been manifesting since True Life.
Wright credits a group of Black women and mentors for their guidance. "[They told me about a] hub where actors can go and see agents who are actively looking for artists to work with," says the actor, whose Catherine of Aragon is modeled after Beyoncé. "Out of the 12 [agents who] were there, I got about nine meetings, which was really affirming that I was going in the right direction."
Get to know more about Wright — including her love of messy reality TV — in her Bustle Booth questionnaire below.
In The Bustle Booth
What's your coffee order?
I'd skip the coffee and grab some English breakfast tea. Loose leaf only, please and thank you! Haha.
What are the saved weather locations on your phone?
New York, LA, Osaka, and Bermuda.
What's your sign?
VIRGO!!
Favorite overused movie quote?
"I'll be back" — Terminator. It's silly.
What was your favorite cartoon as a kid?
Oh man, I had so many but I would have to say The Proud Family. Iconic!
What's one movie or TV show you're currently obsessed with?
I have been getting into Married to Medicine. It's so messy but I kinda love it.
Who is your celeb idol?
B E Y O N C É... no questions asked. My Virgo, Houstonian sistaaaa.
If you had to be on a reality TV show, what would it be?
The Circle! I am a homebody so that show is right up my alley.
Go-to karaoke song?
While I don't loooove karaoke... I love a good Paramore "Misery Business" moment.
What's something that's inspiring you lately?
I have been re-reading Ask and It Is Given and man, it's changing me with every page.
What is something you would want people to say about you?
That they always can be themselves when I am around.
SIX is playing at the Lena Horne Theatre (256 West 47th Street) in New York City.