A Definitive Guide To The Spider-Man Cinematic Multiverse
Spidey's spun an increasingly tangled web.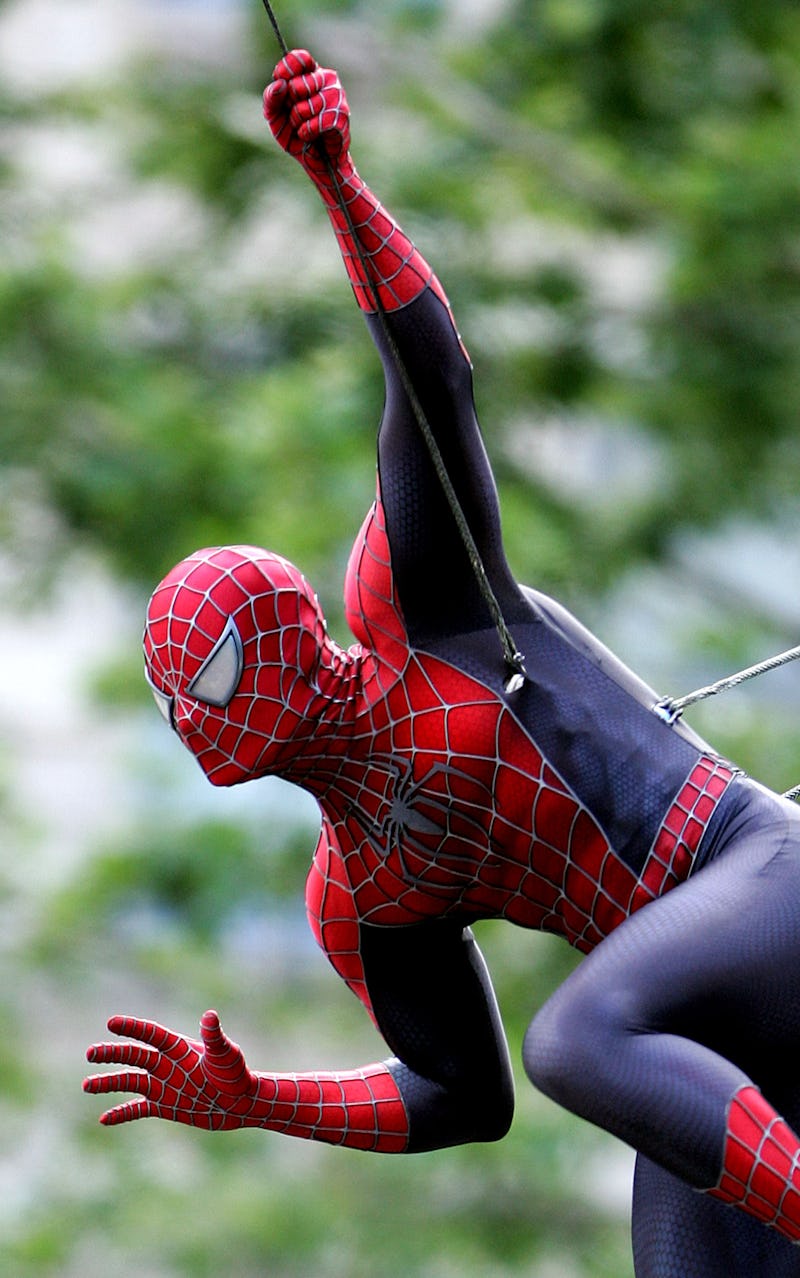 James Devaney/WireImage/Getty Images
Spoilers ahead for Spider-Man: No Way Home. Spider-Man is the character who keeps coming back. Following the '70s TV show and movies starring Nicholas Hammond, the character was acquired by Sony and revamped in the early '00s. In the past two decades, three actors — Tobey Maguire, Andrew Garfield, and Tom Holland — have all had a chance to wear the blue-and-red suit. And that's not to mention the character's animated presence in Spider-Man: Into the Spider-Verse or the standalone films that Spider-Man's longtime nemesis, Venom, has led.
Read more: Shows & Movies Like 'Bridgerton' To Watch After The Netflix Series
Previously, these incarnations of the superhero have all existed separately, siloed within their own stories. But Marvel Studios' upcoming Spider-Man: No Way Home changed that in the best way. Despite the cast's best attempts to deny surprise stars, the latest Holland-led film featured friends and foes from Spidey's past, like Electro (Jamie Foxx), Doc Ock (Alfred Molina), Green Goblin (Willem Dafoe), and, delightfully, previous Peter Parkers Maguire and Garfield.
After seeing all the web-slingers in action, it's time for you to catch up on (or rewatch) the earlier Spider-Man films. Some of them you can probably skip, but having a bit of background knowledge on the classic villains will help you make more sense of No Way Home — and enjoy future Spidey stories to come. Some light spoilers for these films follow.
This article was originally published on