11 Stacey Abrams Books To Read Now
From romantic thrillers to musings on American politics, Abrams has published a wide range of titles.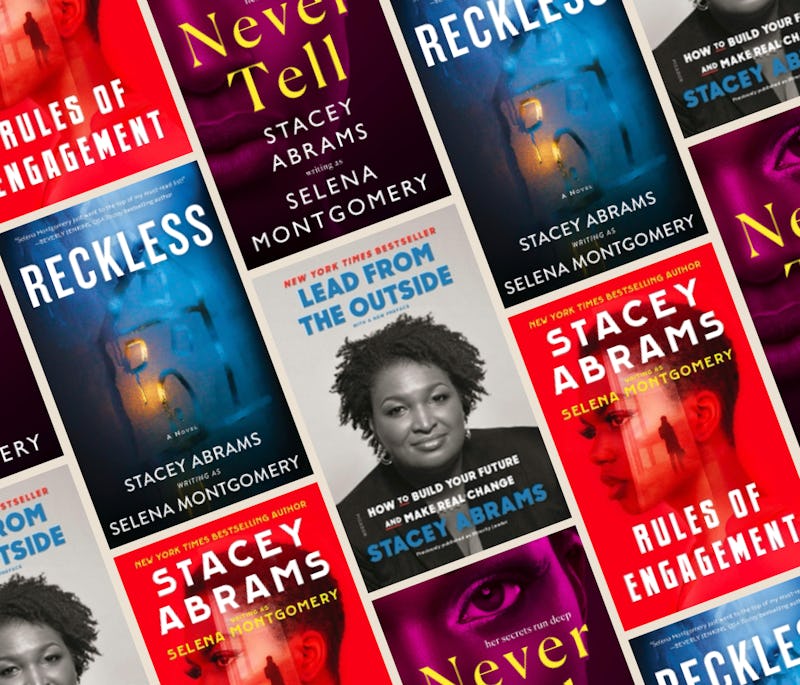 Courtesy
We may receive a portion of sales if you purchase a product through a link in this article.
Stacey Abrams launched her fiction career while she was still in law school, publishing eight romance novels between 2001 and 2009 under the pseudonym Selena Montgomery. She then returned to fiction with While Justice Sleeps — her first novel to be published under her legal name — in 2021, after serving as Georgia's House Minority Leader from 2011 to 2017. And she's not done yet: Rogue Justice, a sequel to While Justice Sleeps, is set to release in 2023 and already available for preorder.
If you're looking to dive into Abrams' oeuvre, Bustle has pulled together a list of all the Stacey Abrams available now — though, unfortunately, not all of Stacey Abrams' books are in print at the time of this writing: Two of her Selena Montgomery novels, The Art of Desire and Power of Persuasion, are not currently in print. Two more Montgomery novels, Never Tell and Rules of Engagement, received hardcover rereleases this year, however, so it's possible that new editions of Abrams' out-of-print titles are right around the corner. And for completists, even the out-of-print titles can be found, either by visiting a library, or purchasing a pre-owned copy.
Below, all of the still-in-print books Stacey Abrams has written for adults.