Taylor Momsen Recalls Decision To Quit Gossip Girl In Season 3
"I uprooted and changed my life overnight."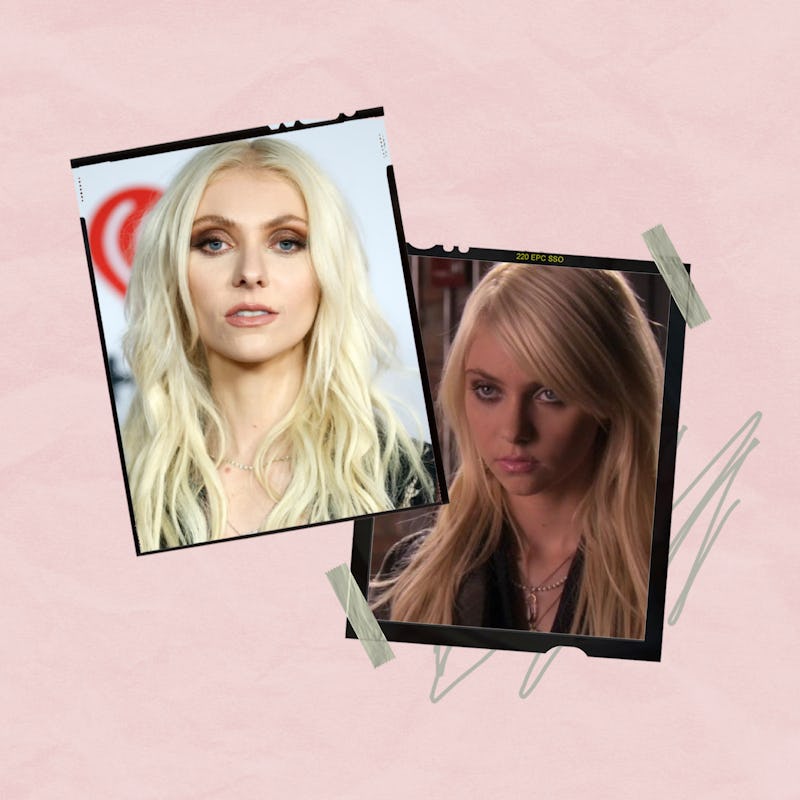 Frazer Harrison/Getty Images Entertainment/Getty Images / The CW / 'Gossip Girl'
Listen up, Upper East Siders. Former Gossip Girl co-stars Penn Badgley and Taylor Momsen have teamed up for a Humphrey family reunion. Appearing on the latest episode of Badgley's Podcrushed podcast with SiriusXM, the pair, who played on-screen siblings Dan and Jenny Humphrey, looked back on their Constance Billard days, and Momsen recalled her decision to quit The CW series during its third season to pursue a career in music.
"As soon as I got to an age where I could make my own decisions, it was like a click," the actor shared. "I woke up one morning and went, 'Wait a second. I don't have to do this? I don't have to do this other job? I can just play in my band and tour and write songs? I can just do that?'"
Momsen went on to explain that getting out of a television show is "a little more complicated" than fans might expect and revealed that she is "forever grateful and thankful" that Gossip Girl producers allowed her to follow her dreams. She continued: "I uprooted and changed my life overnight. [Production] went, 'Well, we can't let you out of your deal, but we can write you out of the show, so you can go on tour. You can't act in anything else, though.'"
As mentioned, Badgley and Momsen starred together in the hit teen drama, which ran between 2007 and 2012. However, while the former played the role of Dan Humphrey throughout the show's entire six-season run, Momsen appeared as little sister Jenny for just three seasons. The Grinch star briefly reprised her role in the Season 4 episode "Easy J" and returned for the 2012 Gossip Girl finale.
Speaking on the Podcrushed podcast, which he co-hosts with Nava Kavelin and Sophie Ansari, Badgley reflected on his time working with Momsen on Gossip Girl, sharing: "I just remember our scenes being really nice because there was an actual family vibe."