New Taylor Swift Music Is Coming Very Soon
Midnights ('Til Dawn Edition) will include Ice Spice on a remix, more Lana Del Rey, and a new song.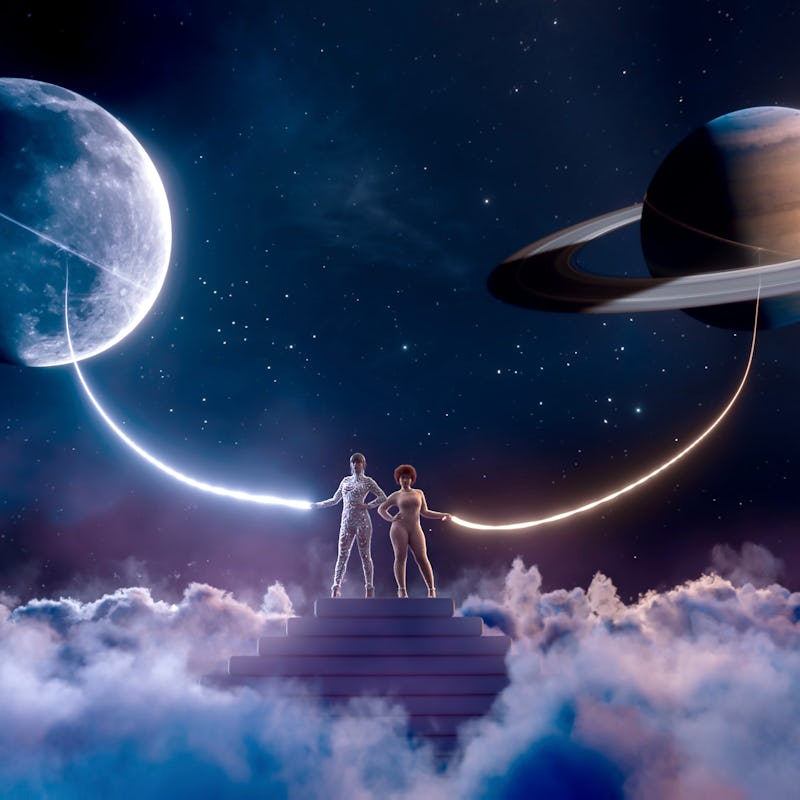 Taylor Swift is gearing up to release Speak Now (Taylor's Version) in July — but she's not done with the Midnights era just yet. On May 24, the 12-time Grammy winner surprised Swifties by announcing the release of Midnights ('Til Dawn Edition), a new version of her record-breaking 10th studio album. This edition includes a surprise rap feature, more vocals from a beloved collaborator, and a new "From the Vault" track that can only be found in a surprising way.
Swift revealed that the 'Til Dawn Edition will feature a "Karma" remix featuring rapper Ice Spice. "I'm a massive fan of this brilliant artist and after getting to know her I can confirm: she is THE ONE to watch," she wrote. She also unveiled new artwork for the collaboration featuring the duo in a "Lavender Haze"-esque galaxy, with Swift harnessing the moon and Ice Spice commanding Saturn. Eagle-eyed Swifties will notice that it's a nod to Swift's folklore track "seven," which contains the lyric, "Love you to the moon and to Saturn."
Ice Spice posted the artwork to her Instagram page as well, showering Swift with praise in the caption. "thxx @taylorswift for being the coolest person on earth ilu," she wrote. Swift closes her three-hour-plus Eras Tour concert with "Karma," which means that Ice Spice could potentially make a guest appearance at an upcoming show.
In addition, Swift made a new version of her Lana Del Rey collaboration "Snow on the Beach" with more vocals from the "A&W" singer, after fans made jokes about her only singing in the background. "You asked for it, we listened: Lana and I went back into the studio specifically to record more Lana on 'Snow on the Beach,'" she wrote. "Love u Lana."
Fans who are attending Swift's Eras Tour shows at MetLife Stadium in New Jersey from May 26-28 — like this writer — are in for another treat. A "new special edition CD" of the 'Til Dawn Edition will go on sale only at the stadium's merch stands, featuring a new "From the Vault" song titled "You're Losing Me" that is only available on the CD. But fans who can't make it to New Jersey aren't losing out completely, as former Midnights Target bonus track "Hits Different" will now be on streaming services as part of the 'Til Dawn Edition.