Zach Gilford Admits He Forgot Taylor Swift's Name When He Starred In Her Music Video
The Friday Night Lights actor was in the 2011 video for "Ours."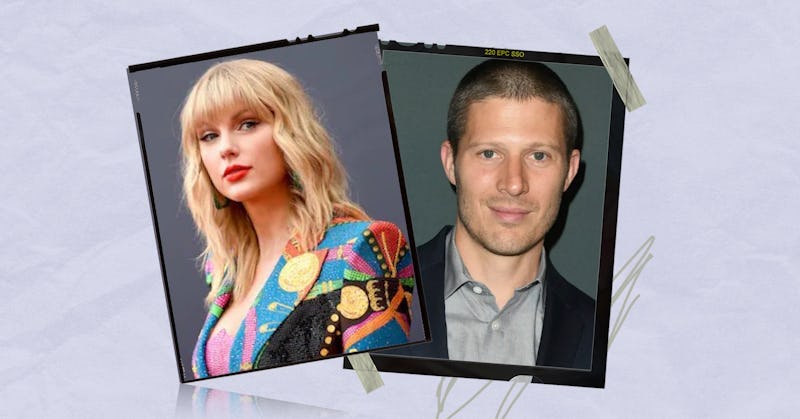 Jamie McCarthy / Getty Images & Jon Kopaloff/FilmMagic/Getty Images
Today, most actors would give anything for a chance to star in a Taylor Swift music video — but 11 years ago, one of her co-stars barely even knew who she was. On Jan. 24, Friday Night Lights star Zach Gilford revealed on the LadyGang podcast that he couldn't remember Swift's name while working on her "Ours" video in late 2011.
"I'm just so out of touch," he explained. "They were doing all this behind-the-scenes footage on that music video and they're interviewing me and I'm really bad with names and I wasn't sure if her name was Taylor or Tyler." As a solution to his problem, Gilford smartly referred to her as Ms. Swift. "I'd go, 'Ms. Swift, she's so great. She's so sweet. She's so great to work with,'" he remembered. "I would have been the first person ever canceled if I said her name wrong."
Despite forgetting her name, Gilford was genuine about his experience working with Swift, even revealing that she gave him a sentimental gift after they wrapped filming. "This was the nicest thing, she gave me a handwritten note of things to do in Nashville," he said. "It was so sweet and thoughtful, and I think there were little hearts over the i's."
While Gilford may not have been fully aware of the singer, she definitely knew who he was. In a 2011 interview with Taste of Country, Swift explained why she selected the actor to play her love interest in the music video. "He's really endearing in all the roles that he plays," she said. "I've seen him in movies and in shows that he's been in and I'm just always really impressed by when he's onscreen. He always brings heart to it and that's what I wanted in this character."
Swift's ability to perfectly cast her co-stars in music videos has only grown over the years. Over a dozen major celebs made cameos in her Grammy-winning "Bad Blood" video alone, including Selena Gomez, Ellen Pompeo, and Mariska Hargitay, and she repeated the feat once again for her "You Need to Calm Down" video in 2019, this time with Katy Perry, Ryan Reynolds, and a slew of LGBTQ+ stars. More recently, she cast Laura Dern, Dita Von Teese, and HAIM in her "Bejeweled" video, and she's gearing up to release her "Lavender Haze" video, which co-stars transgender model and actor Laith Ashley as her love interest. If Swift ever decides to stop writing music (God forbid), she has a bright future as a casting director.