Tim Campbell's Net Worth Would Make Lord Sugar Proud
The Apprentice's new advisor was a winning contestant back in 2005.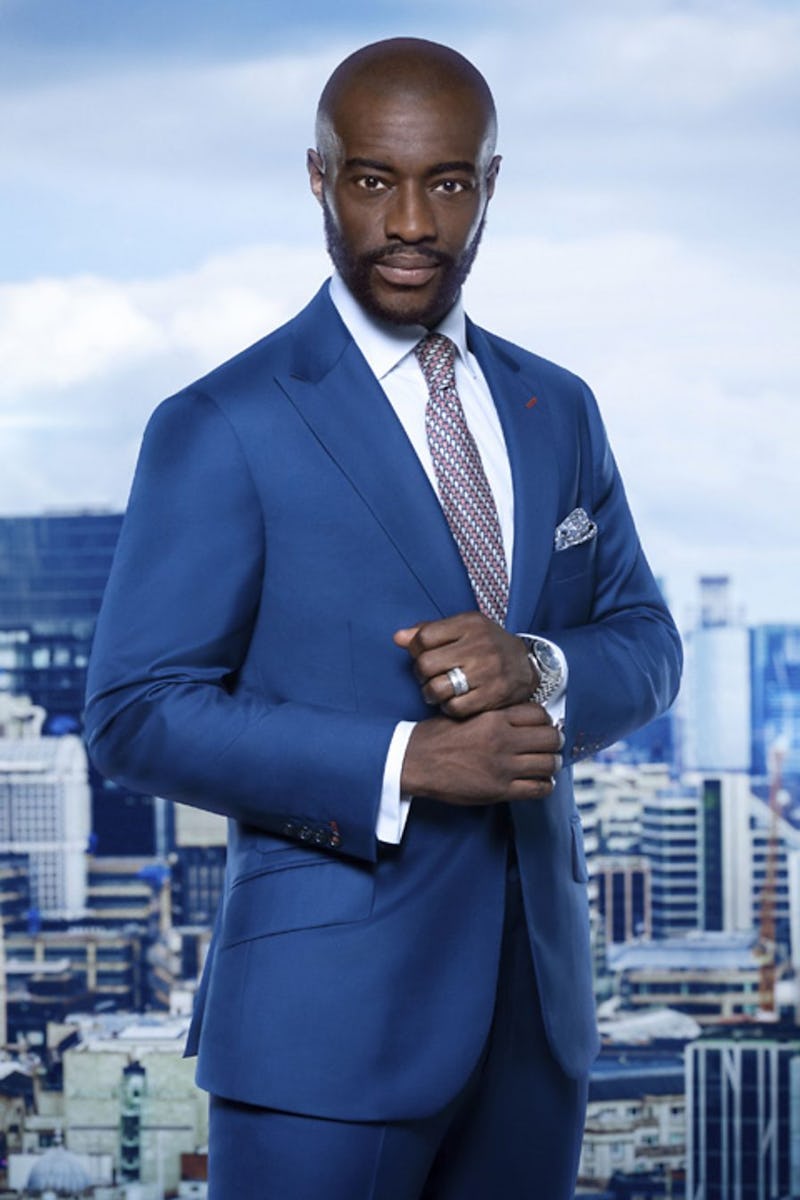 BBC
If you're a fan of the business and drama of The Apprentice, you'll probably recognise Tim Campbell either from the 2021 series or if you're a truly hardcore fan, you'll know that he was the very first winner of the BBC show in 2005. For The Apprentice 2022, Campbell replaced one of Sir Alan Sugar's usual main advisors, Claude Littner, following an injury. Campbell's 2005 win led the now 45-year-old to land a job at Lord Sugar's firm, Amstrad, with a whopping £100,000 salary. After two years there, he embarked on several business ventures, which have contributed to his net worth today.
As well as being passionate about business, the businessman has also demonstrated his passion for providing opportunities for young people. In 2007, the father of two set up the social enterprise, Bright Ideas Trust, dedicated to helping young people with business.
Campbell is also an active campaigner in encouraging more young people to take their T-levels, a course with technical-based qualifications. Speaking more about this to The Express, Campbell said: "With a T-level, having been accredited by industry and recognised by businesses and universities, this educational pathway is a potential route into other things for young people."
And so, with the variety of things Campbell has worked on over the years since winning The Apprentice, what exactly is Tim Campbell's net worth?
4 Ways Tim Campbell Makes His Money
The Apprentice
Whilst Littner has revealed he feels "well enough" to return to The Apprentice, it's been confirmed that Campbell will also return to The Apprentice as one of Lord Sugar's main advisors (alongside Littner and Baroness Karren Brady) for the 2023 series, per Digital Spy. With contestants rumoured to be paid around £2000 each for their appearance on the show, it's not exactly known how much the advisors are paid for their time and knowledge. But you can definitely assume it's a lot more than £2000.
Consultancy
Campbell has been a member of the London property investment and development agency, Estate Office Property Consultants, since 2012 and focuses on investments and acquisitions for High Net Worth Individuals and organisations. The businessman also works part-time as a Strategic Diversity and Inclusion Advisor at the Human Resources service company AMS, and has been in this role for nine years.
Marketing Directing
Clearly quite the busy man, the Middlesex University graduate set up his own marketing agency in 2016, with Derin Cag, called Marketing Runners Ltd. However, according to Companies House, this company was dissolved in June 2021. Campbell now works full-time as a marketing director for the financial services education company, TheZISHI.com.
Professional Speaking
According to Campbell's LinkedIn profile, he freelances with several companies as a professional speaker, including Speaker's Corner, which is bound to come with a pretty generous fee. He also put his words to paper and co-authored the book What's Your Bright Idea?, which reached the Top 10 of Amazon's business books in 2010.
What Is Tim Campbell's Net Worth?
Although Campbell's exact income remains unknown, it has been reported that his net worth is estimated to be between £750,000 and £3.7 million, per Birmingham Live. A value that will surely only increase with his latest stint on The Apprentice.