10 Quotes From The Thick Of It That'll Make You Miss Malcolm & The Gang
In celebration of The Thick Of It's arrival on Netflix, we remember the best lines from BBC Two's most cut-throat comedy.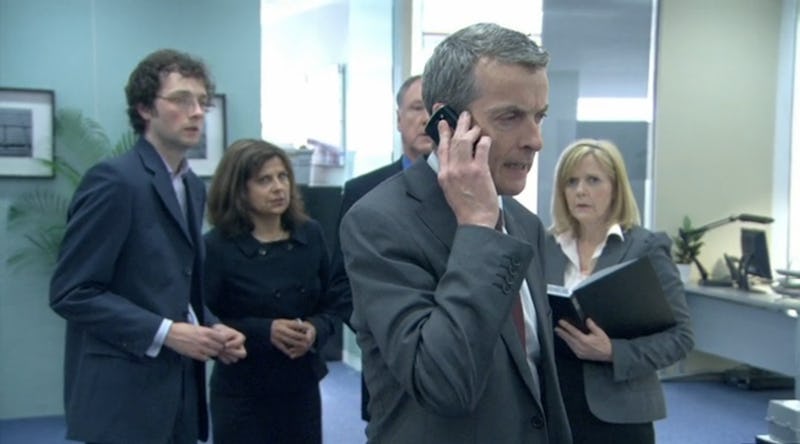 BBC Two
The Thick Of It has been heralded as "the greatest, funniest political satire of all time." If you think the last decade in UK politics has been hectic then Armando Iannucci's comedy sensation may provide you with some light relief. It follows the lives and truly bizarre behaviour of cabinet ministers and their aids. All four seasons were recently made available to watch on Netflix and, in celebration of this momentous event, I've gathered together 10 of the funniest and most shocking Thick Of It quotes.
The Thick Of It cast was of course led by none other than Peter Capaldi, who played the nightmarish No. 10 tyrant Malcolm Turner in the part-improvised comedy. During his time as Turner, a fictionalised government enforcer, Capaldi served some of the most withering put-downs in British TV history, but he isn't the only character in the show who's worthy of a place on this list.
Chris Langham, Rebecca Front, and Joanna Scanlan make up the rest of the cast of political deviants and from the shameless manipulation of the press to the cut-throat comebacks during political tête-à-têtes, there's a reason that The Thick Of It is as legendary as it is. Keep reading to remember some of your favourite lines from the show.