16 Years Ago, The Simple Life Reboot Was Canceled After 1 Episode
The scrapped spin-off starred the daughters of rock-and-roll royalty.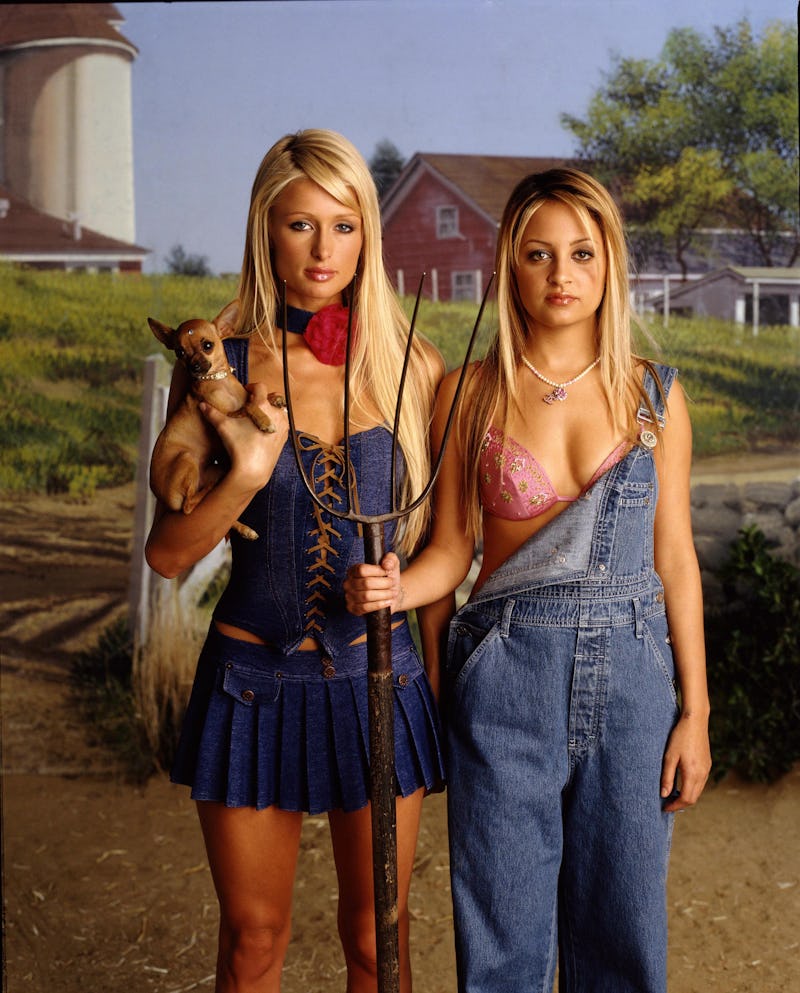 Sam Jones/20th Century Fox Tv/Kobal/Shutterstock
It's been 20 years since The Simple Life first premiered, marking yet another "feel old yet?" milestone for millennial reality TV fans. The fish-out-of-water series followed Hollywood socialites Paris Hilton and Nicole Richie as they swapped Tinseltown glitz for small-town America.
Airing between 2003 and 2007, the show ran for five seasons, each with a different theme. (In the second season, for example, the duo took a road trip; in the third, internships.)
Following the series' cancellation after Season 5, a spin-off was given the green light in 2007, but never made it to air.
As Digital Spy reports, the new version starred Kelly Osbourne and Kimberly Stewart, daughters of Black Sabbath's Ozzy Osbourne and British rock legend Rod Stewart. It followed the same format as the original and was set to air on E!, following Osbourne and Stewart as they traded in their lives of privilege to work a string of mundane jobs.
The spin-off filmed a pilot episode, but then Osbourne abruptly quit the project, calling it "demeaning to other people and juvenile."
Although that iteration never got off the ground, rumors of a Simple Life reboot continued well beyond its early-aughts peak. In 2020, Richie addressed rumors of a revival starring herself and Hilton, telling Entertainment Weekly that the format wouldn't translate well with their lifestyles today.
"That concept wouldn't even work at this moment," Richie said. "Remember, we'd leave our lives for a month and we didn't have any phones. No phones in this day and age just doesn't work!"
For her part, Hilton has said she was once asked to revive the series, but ultimately turned the opportunity down. "My schedule was so insane that I didn't have time," Hilton told Gay Times in 2019.
Although Hilton and Richie recall their Simple Life days fondly, the pair's public falling out in 2005 led to the show's demise. Today, they appear on better terms, enjoying a Simple Life reunion at Hilton's 2021 wedding.