Jamie Dornan Just Shared A Major Update About The Tourist S2
After that explosive finale, we're so ready to catch up with The Man.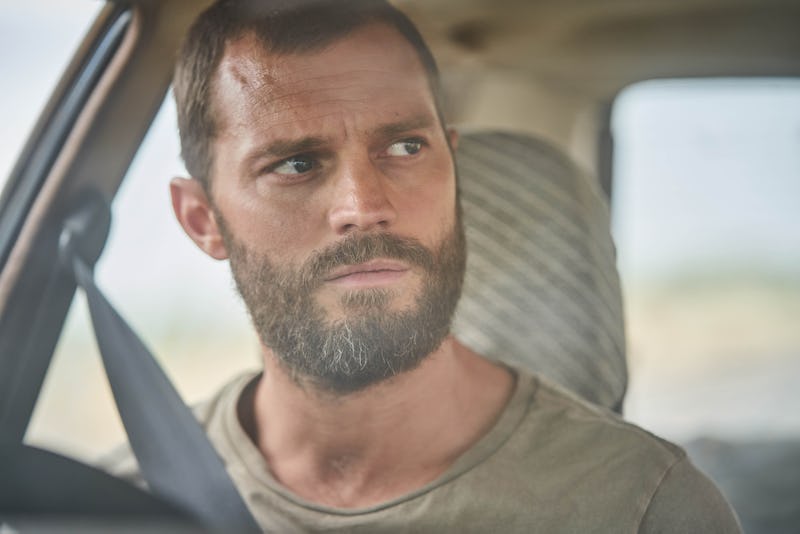 BBC/Two Brothers Pictures/Ian Routledge
Bursting onto our screens with a bang in January 2022, The Tourist gripped fans from the very beginning. The BBC One comedy-action series starred Jamie Dornan as a British man (known simply as "The Man") who, after an epic cat-and-mouse car chase that pushes him off the road in the desert, wakes up in a rural Australian hospital with no idea how he got there, or who he is. After such an explosive start to the series, it's no wonder fans are asking if there will be a Season 2 of The Tourist?
Thanks to the immense popularity of the series once it came to an end, the BBC drama was renewed for a second season in March 2022. "In its first 30 days, 12 million people watched The Tourist — that's twice as big as the largest show, Stay Close, on Netflix," BBC's Chief Content Officer Charlotte Moore told Radio Times following the announcement. "The power that the BBC has to reach millions of people is far greater than we perhaps realise."
The Tourist's protagonist himself was eager to reprise the role, and has since teased at what a second season may bring, hinting it could be a prequel. "It's difficult to talk about without spoiling the ending of Season 1, but all I'll say is there's an appetite for it," he told Radio Times on Dec. 5. "There are conversations about how you continue the story — is it set before or after what we've already seen? It's definitely all up for discussion. I really like playing the character and I think there's more to explore."
Dornan previously told the magazine that the team "had good plans for it" and wanted it to succeed "but the response to it, as you know, has been insane and the amount of people [who have] watched it, and the love for it is very real," Dornan said in January.
As for what could happen in a second season, there will no doubt be plenty of fans hoping for some serious answers after that final episode, but it looks like there isn't an exact answer from its creators Harry and Jack Williams, who own and run Two Brothers Pictures, just yet. "I feel like we're not done with [this world and this tone]. In terms of the story, we'll see how it goes if people like it," Harry explained.
The six-part series features a star-studded cast, including Shalom Brune-Franklin (Our Girl, Line of Duty) as Luci, a waitress who The Man meets on his journey, Bird Box's Danielle Macdonald as Helen Chambers, a probationary constable, Icelandic-American actor Ólafur Darri Ólafsson (True Detective), Alex Dimitriades (The End) and Damon Herriman (Mindhunter, Justified) as Detective Inspector Lachlan Rogers.
The Tourist is available to stream on iPlayer.
This article was originally published on