The Vow's Bonnie Piesse Will Return To Acting In Disney+'s New Star Wars Series
Obi-Wan Kenobi marks her first role since leaving NXIVM.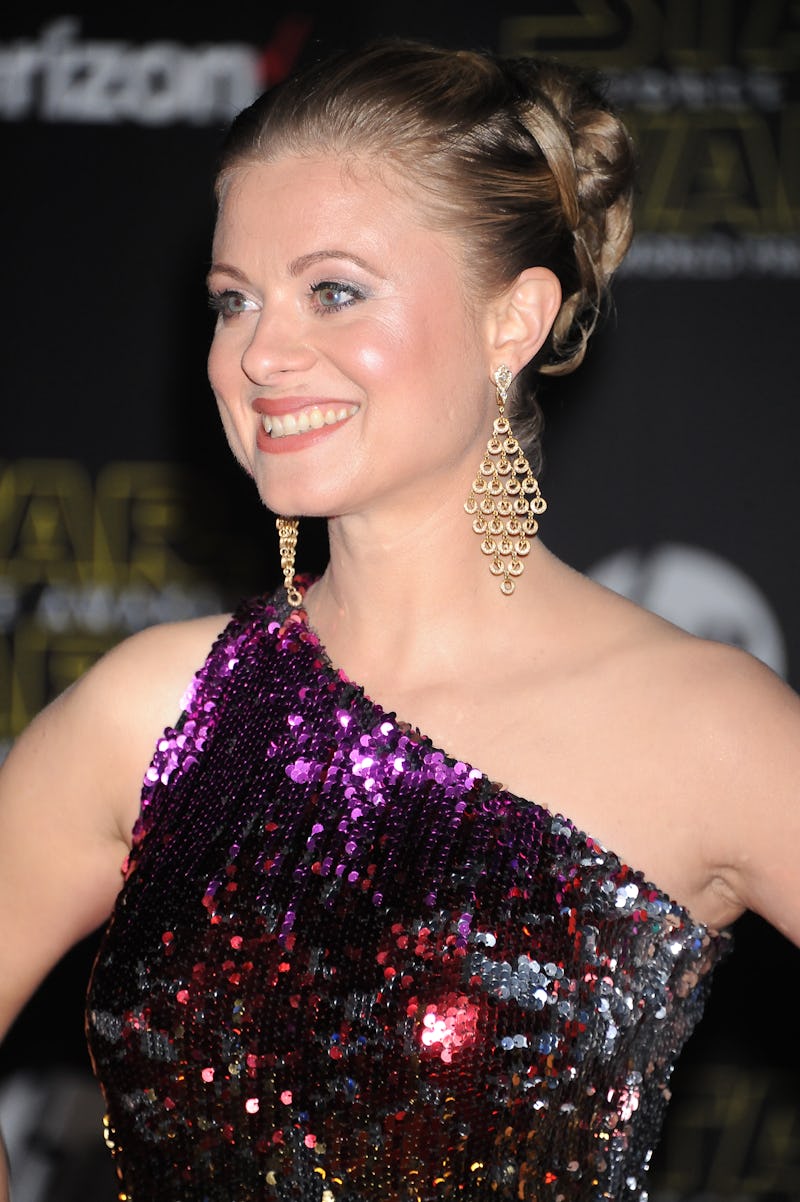 Frank Trapper/Corbis Entertainment/Getty Images
NXIVM survivor Bonnie Piesse is returning to the acting world. On Monday, Disney+ announced the cast of the new Star Wars series Obi-Wan Kenobi, in which Piesse will reprise her role as Beru Lars. This not only marks the actor's first major role in more than a decade, but it's also her first project since starring in HBO's revealing docuseries The Vow, which followed her and husband Mark Vicente as they left NXIVM and helped to expose the organization as a pyramid scheme and sex cult.
After the news was announced, Piesse posted the cast reveal on her own Instagram. "So this is happening!" she wrote. "I don't have words to express my excitement/gratitude." Vicente also shared the exciting news on Instagram, praising his wife. "Cats out of the bag!" he said. "My Warrior Wife @bonniempiesse will be reprising her role as Beru!" Piesse played a young Beru, Luke Skywalker's aunt who helped raise him, in the Star Wars prequel films Attack of the Clones and Revenge of the Sith.
The new series will be set 10 years after Revenge of the Sith, "where Kenobi faced his greatest defeat, the downfall and corruption of his best friend and Jedi apprentice, Anakin Skywalker turned evil Sith Lord Darth Vader," per Disney+'s official description. Joel Edgerton is also set to reprise his role as Beru's husband, Owen Lars. In addition, Ewan McGregor will once again star as the Jedi Master, while Hayden Christensen will return as Darth Vader. Moses Ingram, Kumail Nanjiani, Indira Varma, Rupert Friend, O'Shea Jackson Jr., Sung Kang, Simone Kessell, and Benny Safdie round out the cast.
Piesse was one of many actors who joined NXIVM, including Smallville star Allison Mack and Battlestar Galactica actor Nicki Clyne. Piesse was recruited by Vicente, whom she was just friends with at the time, back in 2010. But as seen in The Vow, Piesse eventually became suspicious of the so-called self-help organization after noticing warning signs like changes in Mack's body, which led to her discovery that NXIVM leader Keith Raniere was reportedly restricting her caloric intake.
After leaving in 2017, Piesse began working to expose DOS, the secret sex cult within NXIVM run by Raniere and Mack, alongside Vicente and other former NXIVM members, a fight captured in The Vow. In October 2020, Raniere was sentenced to 128 years in prison after he was convicted of federal charges of child sex trafficking and conspiracy. Mack has pleaded guilty to charges of racketeering and racketeering conspiracy but is still awaiting sentencing.