The True Story Behind Till, Explained
Here's everything to know.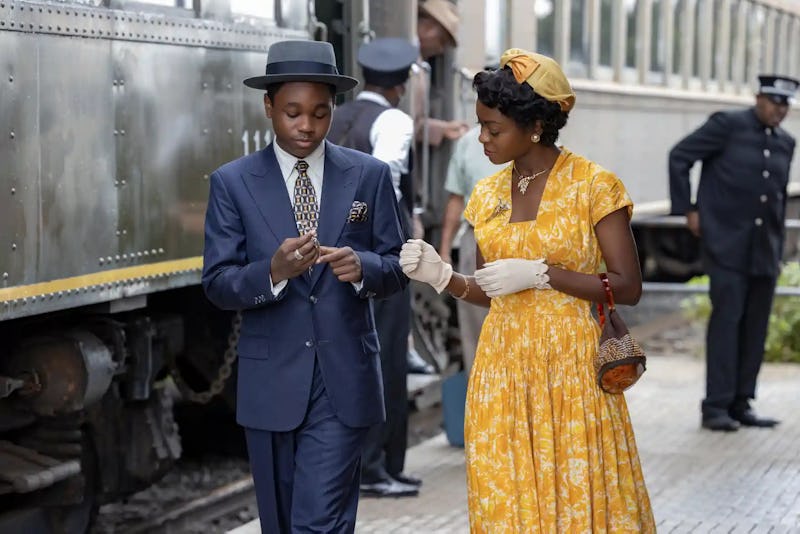 Orion Pictures
Directed by Chinonye Chukwu, Till tells the true story of Emmett Till and Mamie Till-Mobley. In 1955, 14-year-old Emmet was brutally murdered after he was falsely accused of flirting with a white woman. Though Till's story has been told through various books, plays, and documentaries before, Chukwu's film marks the first time the story has been dramatised for the silver screen. The Universal Pictures film features familiar faces, including From Scratch's Danielle Deadwyler and Whoopi Goldberg, who was also a producer for the film. Here's everything to know about Till.
Till Plot
As previously stated, Till delves into the aftermath of the death of 14-year-old Emmett Till, focusing on his mother, Mamie, and her relentless pursuit of justice. Per the film synopsis, Till was abducted, beaten, and lynched by two white men whilst on a trip to visit his family in Mississippi, hailing from his native, South Side Chicago. As such, Till depicts a pivotal moment in the history of the civil rights movement in the U.S. Till-Mobley turned her tragedy into purpose, becoming a major civil rights activist. All of which the film depicts accurately, and emotively.
Till Cast
Danielle Deadwyler leads the cast of Till as she portrays the main role of Mamie Till-Mobley. Co-starring alongside her is Jalyn Hall (All American) who portrays Emmett Till, and Whoopi Goldberg in the role of Alma Carthan. Other actors in the film include Haley Bennett, Frankie Faison, Sean Patrick Thomas, Jamie Renell, and more.
Although the nature of Emmett's death was incredibly violent, the filmmakers were keen to not feed into displaying these details visually. "I wouldn't show physical violence inflicted on Black bodies. I would really make sure that there is a balance of joy, love and community alongside the inherent sadness and pain of the story," she recently told The Guardian.
Till Release Date & Trailer
Till is released in cinemas on Jan. 6, which also marks the 20th anniversary of Mamie Till-Mobley's death. The trailer is available to watch, providing insight into the admirable strength of Till-Mobley throughout her pain, to push for justice for her son.