Twitter Is Mad At The Razzie Awards For Nominating A Child For Worst Actress
National treasure Tom Hanks was also nominated for Worst Actor, Supporting Actor, and Couple.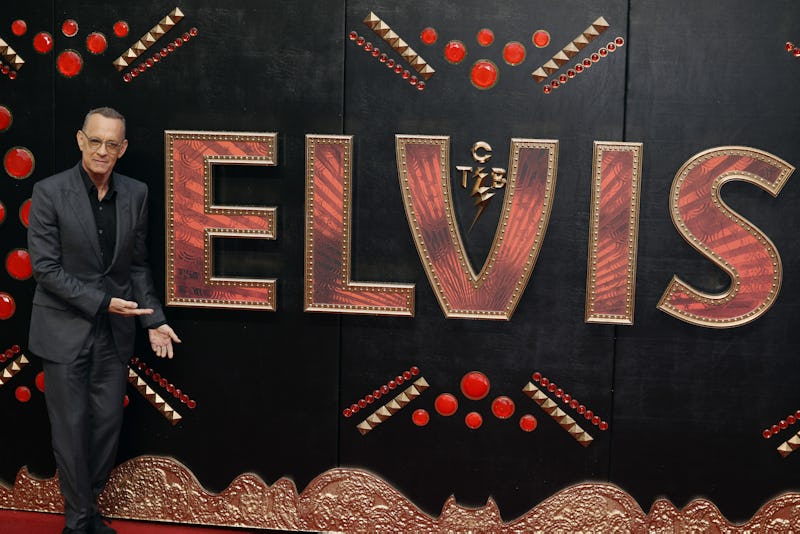 Neil Mockford/FilmMagic/Getty Images
Blonde and Morbius are the two most-hated movies of this year — at least, according to the voting body behind the Razzies. Each year, alongside the conversations for the best films and performances of the year, are the nominations for the worst. The Razzies, short for The Golden Raspberry Awards, crown the year's Worst Movie, Worst Actor and Actress, Worst Remake/Rip-off/Sequel, Worst Couple, and more according to votes from a base of 1,128 members across 49 US states and over two dozen foreign countries.
The Marilyn Monroe biopic starring Ana de Armas earned eight nominations (though de Armas herself escaped without a nod), while the Marvel movie about a Spider-Man villain received five nominations. The barely-seen stoner comedy Good Mourning starring Machine Gun Kelly also seemed to rub the voters the wrong way as it picked up seven nominations.
Despite being a national treasure, Tom Hanks found himself on the list three times for his roles in Elvis and Pinocchio; the voting body took a few liberties, nominating "Tom Hanks and His Latex-Laden Face (and Ludicrous Accent)" in Elvis for Worst Screen Couple.
But most people chiming in online were upset by the inclusion of 12-year-old actor Ryan Kiera Armstrong, who was nominated for her role in Firestarter; many equated it to bullying and worried about how this would affect her mental health and desire to act again.
The need for the Razzies has been a contentious topic for a while now, with many feeling that our culture needs to evolve beyond the "mean-spirited nature" of the awards. Armstrong's nomination in particular put many over the edge.
Despite these general feelings toward the awards, some were aligned with the movies that were chosen — especially Blonde.
Other A-list names that appeared on the list were Jared Leto for Morbius, Sylvester Stallone for Samaritan, Diane Keaton for Mack & Rita, Penélope Cruz for The 355, and Pete Davidson for Marmaduke and Good Mourning — and people were not happy about it.
A small minority shared their approval of the awards show, calling it a much-needed "moment of deflation and goofing" for the high-brow conversations around film and art.
But mostly, people were over it and suggested it was time to retire this award show. "There's enough negativity to go around without manufacturing it," one user wrote.
Only time will tell who takes home this year's Razzies.