The 42 Best Vampire Books To Read Now
Sink your teeth into one of these great reads.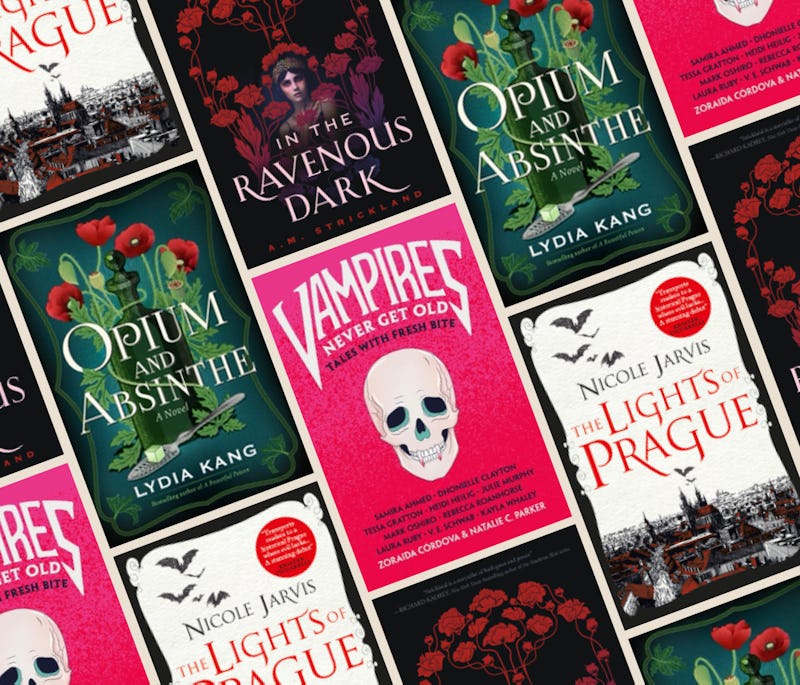 We may receive a portion of sales if you purchase a product through a link in this article.
Dracula. Interview with the Vampire. Twilight. More than 200 years after John Polidori's gothic novel ignited our fascination with bloodsucking immortals, readers still can't get enough of vampire fiction.
If you're searching for your next favorite story of seduction, horror novel, literary interpretation, dark romance, or urban fantasy, you've come to the right place: at least one of the vampire books included below is sure to fit the bill. We've gone wide with everything from classics, new additions, and under-read phenoms. Sure, you've probably heard of Octavia E. Butler's Fledgling, but what about Jewelle Gomez's time-hopping epic, The Gilda Stories, or Claire Kohda's literary vampire novel, Woman, Eating?
The books below run the gamut from YA to erotica, and from more unconventional tales to clear and deserving Twilight heirs. You'll find no fewer than three Dracula retellings below, where ancient immortals and eternal Victorians sharpen their fangs alongside the modern-day deathless. Meet a prince racing against the clock to solve a string of palace murders, an Aztec vampire on the run with her thrall in the dimly lit corners and alleyways of contemporary Mexico City. And visit a boarding school for immortals, interested loft apartments, and extravagant castles — all occupied by, you guessed it, vampires!
Scroll down to check out the 42 best vampire books to read now.
This article was originally published on