Katherine Ryan's Net Worth Is Anything But Funny
The star has begun to branch out beyond comedy – and it's paying off.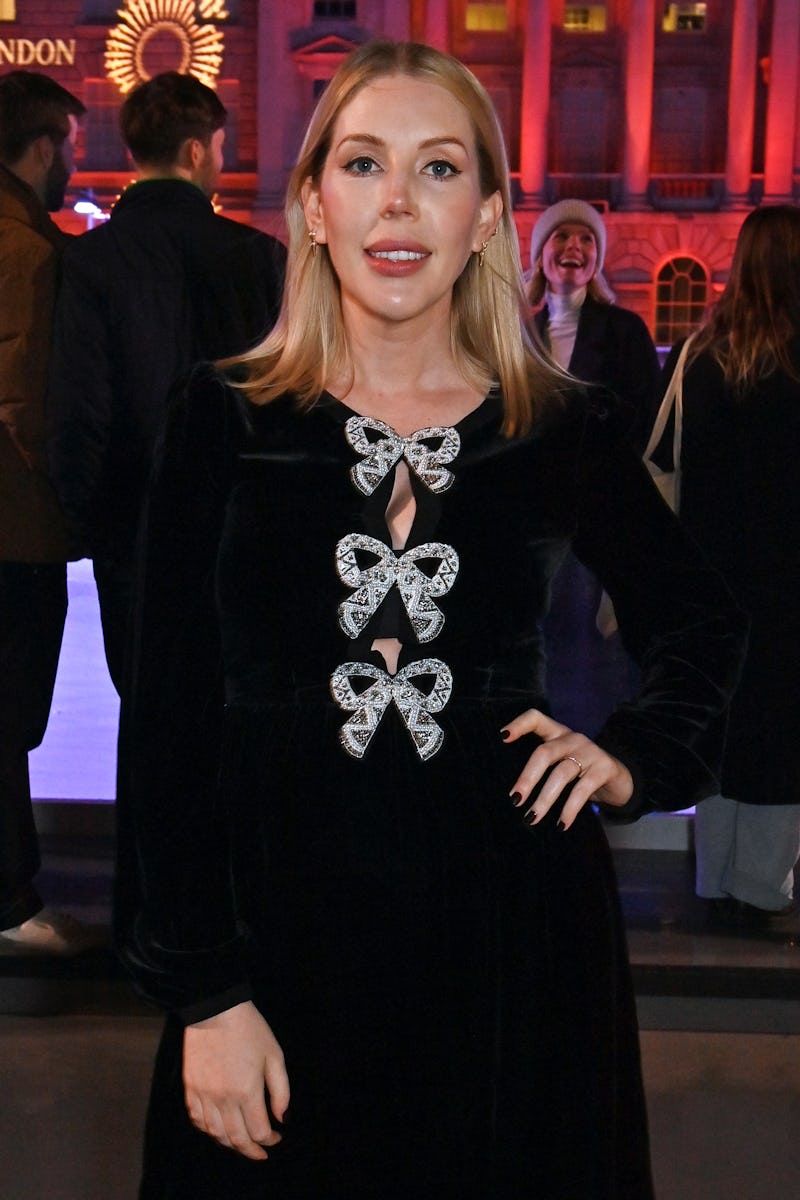 David M. Benett/Getty Images Entertainment/Getty Images
Hailing from Ontario, Canada, Katherine Ryan has built quite a presence in the UK as a comedian, presenter and actor. With shows like Your Face or Mine?, Backstage With Katherine Ryan, and The Duchess under her belt, the 39-year-old star is clearly here to stay. Especially considering she has a new show on the horizon: Romantic Getaway, which she'll star in alongside fellow comedian Romesh Ranganathan. With all these different TV appearances adding to her earnings, what exactly is Katherine Ryan's net worth? And how else does she make her money?
3 Ways that Katherine Ryan Makes Her Money
1. Comedy shows
A comedian first and foremost, Ryan very much still performs at comedy shows. From taking the stage at Live at the Apollo to her upcoming 2023 show at Indigo at the O2, the star seems to earn a considerable amount of her income from live shows. Tickets for Ryan's previous comedy shows have ranged from £26.45 – £40.20 on her 2021-2022 Missus tour. And her shows have done well for her in the past as she has sold-out several venues on her 2022 tour.
2. TV
Ryan has also appeared on a variety of TV shows. Whether it's presenting BBC's Hair or appearing as a regular team captain on 8 Out 10 Cats, she is always popping up on the telly. Ryan has also appeared as a celebrity guest on Would I Lie To You?, Mock The Week and more. She has also performed voiceover work for Disney XD animated television series Counterfeit Cat and, more recently, she was interviewed for Louis Theroux Interviews...
As mentioned, Ryan is set to star in the upcoming Sky Max TV comedy series, Romantic Getaway. The six-part series sees Ryan and Ranganathan play a couple, Allison and Deacon (respectively), who resort to stealing £50k from Deacon's rich boss in order to pay for IVF treatment.
3. Writing
As well as writing her own jokes, Ryan has also written a TV show: The Duchess, a Netflix comedy about life as a single mother. On top of that, she writes a weekly column in NME and she's an author, having published her memoir The Audacity: Why Being Too Much Is Exactly Enough in September 2021.
What Is Katherine Ryan's Net Worth?
£3.3 million
Taking into account all of Ryan's various income streams, reports estimate that Ryan's net worth is £3.3 million ($4 million).