Bachelor Zach's "Dream Job" Has Nothing To Do With His Work In The Tech Industry
His college days prepared him for both career paths.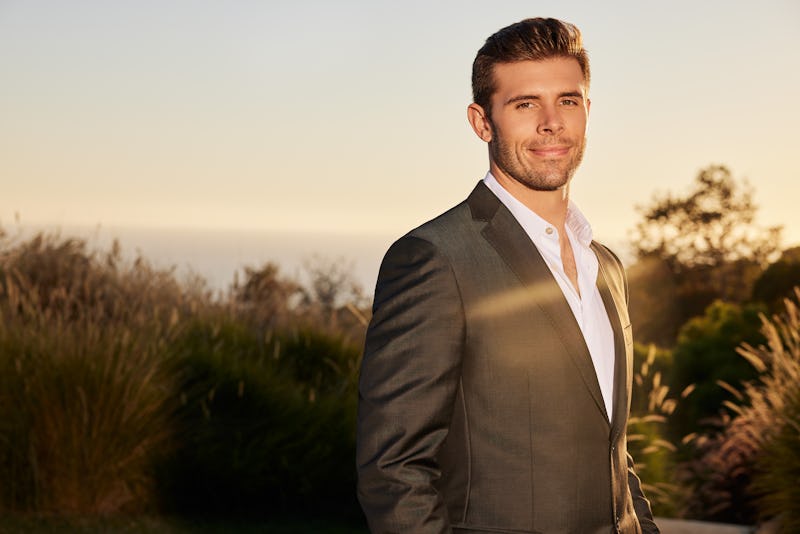 Thanks to Zach Shallcross' run on ABC's The Bachelorette, fans already know plenty about the new Bachelor. After Season 19 co-lead Rachel Recchia eventually blindsided him with a late-in-the-game breakup, Zach returned to his career as a tech executive. Once the network tapped him to lead The Bachelor Season 27, he had to take another work break while stepping into the spotlight to go on his own journey to find love. According to the California native's LinkedIn, the filming schedules didn't affect Zach's day job outside of reality TV.
Shortly after graduating from California Polytechnic State University in 2019 with a Bachelor's degree in Business Administration, Zach began working for Oracle in the Austin, Texas area. The cloud technology company bills its services as providing "organizations around the world with computing infrastructure and software to help them innovate, unlock efficiencies and become more effective." After beginning as a Cloud Technology Consultant in August 2019, Zach, who says he closed $1.5 million of cloud infrastructure in 2022 alone, rose through the ranks and was promoted to his current position as Senior Cloud Technology Account Executive in September 2021.
"My role consists of strategically helping business in Houston enhance, extend, and leverage their current software, platform, and infrastructure while educating them on what Oracle's portfolio has to offer," he explained on LinkedIn.
While at Cal Poly, Zach also tried his hand in the music industry. Under the name "Verzacky," he uploaded mixes and beats to his Soundcloud, which featured a variety of genres, including trap and dubstep. Zach also played football as part of an offensive line that eventually helped the Mustangs achieve a No. 1 national ranking in team rushing for the fourth consecutive year in 2016.
Though broadcast journalism is not what he studied, Zach recently said that he has his sights set on a possible future career as a football commentator. "That's like the dream job," he told The New York Post in an interview published on Jan. 21, adding that he'd expressed TV job envy to current Bachelor host (and former NFL player) Jesse Palmer. "I would love to, if I get an opportunity. I'd give it a shot."
It's not necessarily a deal breaker if his future wife isn't as big of a football fanatic though. "I don't think you need to know about football," he added to the newspaper. "I think what's important is you know and understand my love for it."
As Zach hinted in another recent interview, he might have already found that person, too, teasing a happy ending to his season. "I'm very happy," he repeated twice in a sitdown with Variety, adding that fans will "just have to tune in" to find out exactly what that means.