6 Truly Bizarre Royal Funeral Rituals From History
From funeral-hijacking, to full-on dress rehearsals.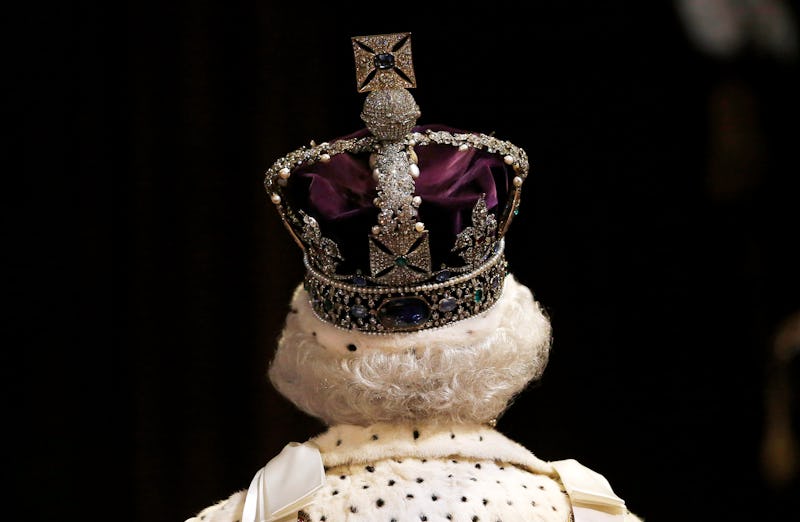 WPA Pool/Getty Images News/Getty Images
The passing of Her Majesty Queen Elizabeth II on Sept. 8 prompted a slew of stories about what happens next, what Operation London Bridge entails, what events have been postponed, and when King Charles's coronation will likely take place. Everybody from radio stations to news broadcasters have their instructions, the funeral has already been meticulously organised, and yet people probably expect at least one episode of complete chaos when the day finally arrives.
The Queen's funeral will likely be the largest state funeral anyone of this generation ever witnesses, not least because most monarchies these days don't go on for as long as the Queen has reigned over the UK and the Commonwealth. Leaders from around the world are already confirmed to be attending, as are the Queen's family (and some of her great-grandchildren, too. )
Traditionally speaking, royal funerals have long been serious political issues and public spectacles. If the leader embodies the nation, how is it supposed to cope with their death? Most historical queens, pharaohs, and emperors have been given funerals that are not just their farewells, but also the pinnacle of tradition and national character. You may want to be laid quietly in the ground, but if tradition insists you be surrounded by wailing mourners and a head of proceedings who asks all the guests whether they think you're a good person or not (a standard of sultan's funerals in the Ottoman Empire), well, you've just got to lump it.
There were, however, certain aspects throughout history that may really surprise you.
This article was originally published on