Is Salley Actually Going To Be On Bachelor In Paradise?
So far, we've only seen her suitcase.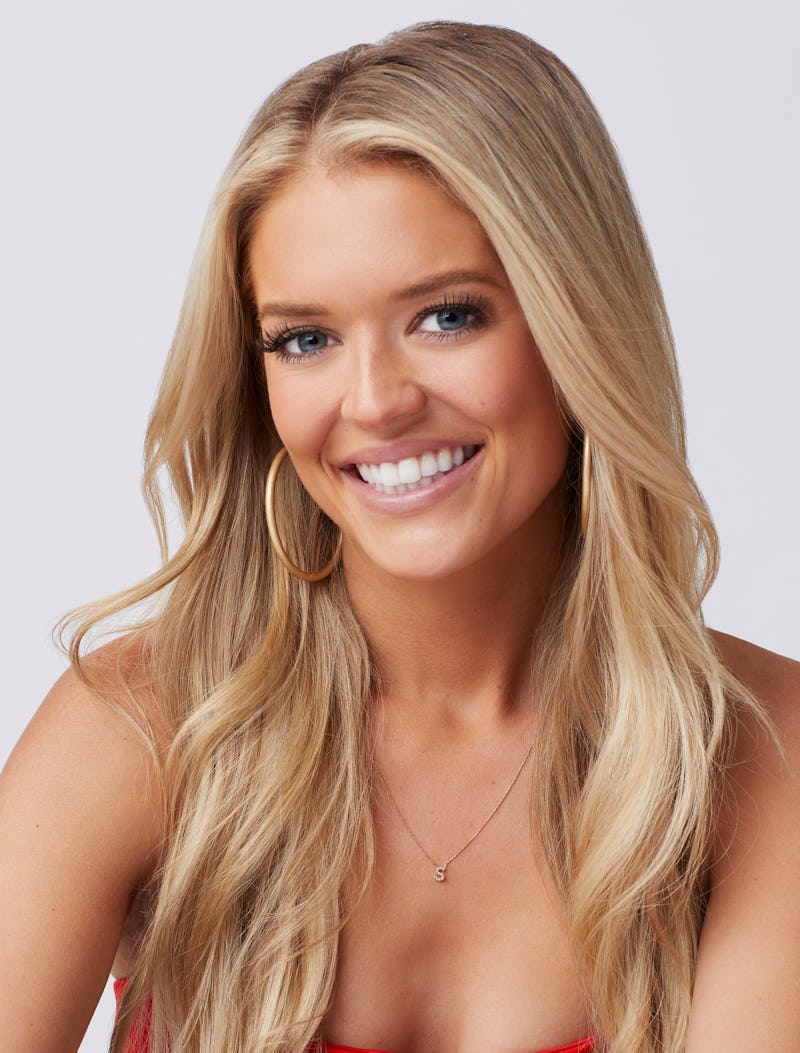 Craig Sjodin/ABC
A mostly-familiar face is returning to the Bachelor franchise. If you missed the first half of Clayton Echard's season premiere, you probably don't remember Salley Carson. She was the contestant who barely appeared at the beginning of the season. She dropped out of the show because she was still reeling from a past failed engagement. Clayton tried to convince her to stay, even offering her a rose right out of the gate. However, Salley left before the premiere ended, but now she has resurfaced in Bachelor In Paradise Season 8.
Salley makes a big impact before she even arrives. Well, it's actually Salley's luggage that makes an initial splash. Our first clue about Salley's arrival came via crucial gossip from Genevieve. In Episode 2, Genevieve was trying to grow her relationship with Justin; however, he had already accepted a date with Victoria Fuller earlier in the episode. While on their date, Genevieve revealed that the only thing that could make things worse would be Salley, considering Justin and Salley were seen flirting at Stagecoach earlier this year. Elsewhere, while Lace was doing her makeup, she saw a suitcase, labeled "Salley." The girls then went ahead and opened her luggage, rooting around her belongings, which was equal parts weird and invasive. They then concluded that her arrival was imminent.
According to Reality Steve via Showbiz CheatSheet, Salley isn't due to arrive until the second rose ceremony, which will likely air the week of Oct. 10. Much like the cast, especially bartender Wells Adams, Twitter also had fun anticipating Salley's potential arrival.
The women then consulted Wells, who reenacted a story, dubbed "The Saga of Salley's Suitcase." Keen on giving Salley another shot at love, the franchise sent a producer to make sure she got on the plane to Paradise. However, she stalled, citing a stomach issue. The producer then took matters into their own hands and sought out Salley themselves.
Evidently, Salley wanted one more conversation with her ex-fiancé, during which the producer was made to hide in the trunk of a car for four hours. After the conversation, Salley was ready to go to Paradise but later changed her mind at the airport. By the time she'd backed out, they'd already checked her bag, which is why it was in the women's room at the beach.
In the end, Wells revealed that Salley is finally en route, but he didn't know when exactly she would arrive, leaving the cast anxious with a new mystery. But if the rumors are true, Salley will be making her Paradise debut as early as Week 3.