When Was Bling Empire: New York Filmed?
The Netflix spinoff heads to the East Coast.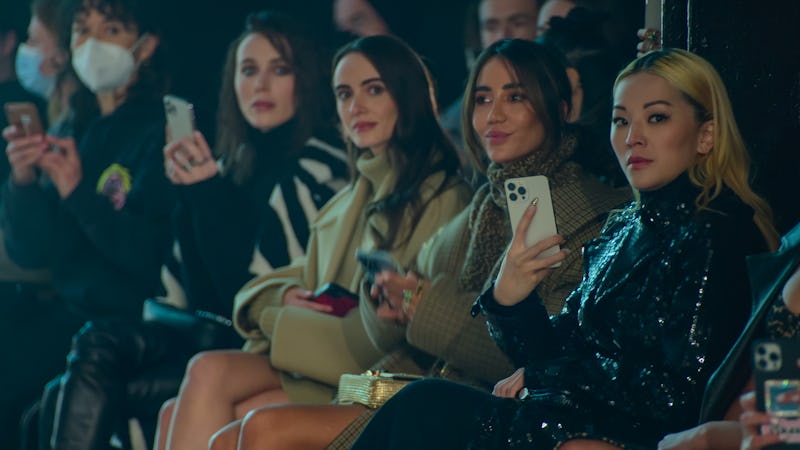 Netflix
Bling Empire first premiered on Netflix in January 2021, with Seasons 2 and 3 following right after. Now, the reality empire has expanded to the East Coast with Bling Empire: New York starring a whole new bunch of wildly rich and privileged friends. Well, mostly new. The cast includes original Bling Empire cast member Dorothy Wang, who moves to the Big Apple in search of a refresh and linking up with some mutual friends, including fashion influencer Tina Leung, socialite Lynn Ban, billionaire power couple Stephen and Deborah Hung, and Nam Laks, dubbed the "Asian Blair Waldorf" by fellow cast mate Blake Abbie, among some other wealthy newbies.
The new location means new kinds of drama, of course. Whether it's Dorothy lamenting the lack of gluten-free pizza in the Big Apple or Tina opening up about her mental health struggles as she navigates making a name for herself, the East Coast version of the beloved Bling Empire series delivers. Here's what to know about when it was filmed and when to expect more.
Netflix confirmed to Bustle via email that Bling Empire: New York City Season 1 filmed in the fall of 2021. That makes sense when you think about all the rainy nights out in the city the crew had to endure and why it overlapped with Paris Fashion Week. According to Dorothy Wang, filming continued into 2022. "You know we filmed this a year ago. I moved Jan. 15 last year," Wang told Bustle in an interview in January 2023.
The good news for fans is that it's very likely that more Bling Empire: New York City is on its way, and likely sooner than you might think. The original Bling Empire first premiered in January 2021, and Seasons 2 and 3 were filmed consecutively just afterward. Bling Empire Season 2 premiered in May 2022, and then Season 3 came in October 2022. As of now, there is no word of a Bling Empire Season 4 coming from Netflix, but given the fact that they filmed the New York City spinoff simultaneously with the OG Bling Empire, the streaming service likely has some more plans for this bicoastal group of friends.