The Syndicate Had To Do A Major Relocation Thanks To COVID
The plot plays out a little closer to home than planned.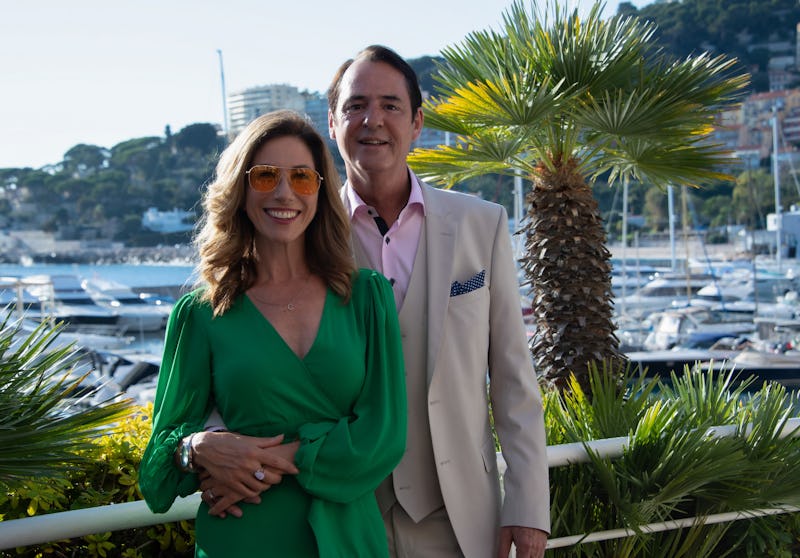 With an all-star cast and a brand new stand-alone plot, The Syndicate is back for its fourth season on BBC One tonight. The story follows a group of low-paid dog kennel workers who, when faced with losing their jobs, decide to try their luck at the weekly lottery. As fate would have it they win, however things start to unravel when they realise they've been robbed of their winning ticket. The thriller sees a transatlantic chase ensue, as the group try to track down the culprit. So, exactly where was season 4 of The Syndicate filmed?
The majority of The Syndicate season 4 was filmed in the lush, green surrounds of Yorkshire, with scenes shot in Leeds, Otley, Ilkley and Burley in Wharfedale. Script writer Kay Mellor intended season 4's cat and mouse storyline to play out as far afield as Las Vegas, however COVID-19 restrictions put a spanner in the works. This included filming delays, as the series was first announced back in Feb. 2020.
"Lockdown has been a roller-coaster of emotions for all of us," Mellor said, in a statement sent to Bustle. "Once it became apparent how serious things were getting with COVID-19, I started to get worried about America because of their COVID rate being so high."
"I had been to Monaco, probably only two years previously, so I remembered it, and remembered the casinos and hotels, and how you feel when you're there – poor basically," Mellor explained. "Unless you've got a lot of money in Monaco, you feel like a fish out of water. And I thought to myself, 'actually, Monaco feels more relevant'." Hence the cast jetted out to film some of the series there, too.
The Syndicate season 4 boasts a strong cast including Neil Morrissey (Line of Duty, Unforgotten, Good Karma Hospital); Emily Head (The Inbetweeners, Emmerdale); Taj Atwal (Line of Duty, In The Club); Katherine Rose Morley (Thirteen, Last Tango in Halifax); Kieran Urquhart (The North Water, Vera), and Liberty Hobbs (Grey's Anatomy) in her UK debut.
The Syndicate season 4 begins on BBC One tonight (March 30) at 9 p.m.