Rachel Nickell's Son Wants The Police To Take Accountability Over Errors
"That has not been put right."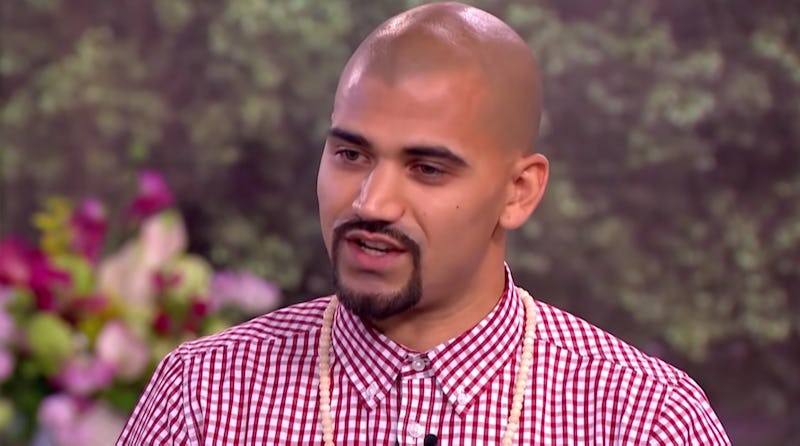 YouTube/ThisMorning
Trigger warning: This post contains references to sexual assault.
In July 1992, Rachel Nickell was sexually assaulted and murdered as she walked across Wimbledon Common with her two-year-old son. The brutal attack and killing, which was witnessed by her child Alex Hanscombe, remained an unsolved crime for over a decade, with a man named Colin Stagg falsely charged at first following a highly controversial undercover investigation and, according to an Old Bailey judge, "deceptive conduct of the grossest kind" from the police force. Later, new evidence and more advanced forensic techniques led to serial killer Robert Napper being convicted in 2008. The case continues to grip the nation, with ITV choosing to revisit it in its new documentary, Cold Case Forensics: The Murder Of Rachel Nickell.
Following Nickell's death, father and son Alex and André left London, first moving to the south of France before settling in the Spanish countryside. As of 2021, they shared a flat together in Barcelona. "All the time, you see the headlines, you hear the whispers, everyone's watching Alex, saying he'll never recover," André told The Guardian. "I just felt it was impossible for a child to grow up like that. Rachel and I were always going to leave the country — again, it was being true to her values."
André added that he still sees many of Rachel's qualities in their son. "Her sharpness of intelligence, her wicked sense of fun and her movements, too. Rachel was tall and elegant — a dancer. Alex has that same elegance, you see it in his gestures, his eyes, his presence."
Though Alex says they argued when he was growing up, mostly because of "all the pressures on my father, having to make so many decisions, being isolated," they became closer after Alex moved to London to study music. After Napper was finally brought to justice for his crimes, the father and son went travelling together. "It was a completely different dynamic by then, both adults, no obligation," André said. "We closed everything down, gave away what we couldn't sell, then spent four years on the road – India, Egypt, Thailand, Indonesia, Sri Lanka …" It was during this trip that Alex started working on his memoir Letting Go: A True Story Of Murder, Loss And Survival — and he now lives in Barcelona, where he has worked as a yoga teacher. He speaks four languages.
"You know what stays with me the most, you know that feeling that we've all had in our lives of being so close to someone and loving them so much and if you've ever gone through that to lose that, you know that feeling," he told Lorraine in 2021.
Though Alex told The Mirror that he has forgiven his mother's killer, he and his father still hold the police responsible for a number of errors which led to Napper — who was in prison by the time he was found guilty for Nickell's murder — escaping conviction for previous murders and sexual assaults.
In 201, an Independent Police Complaints Commission (IPCC) report found there had been a "catalogue of bad decisions and errors" made by the investigating team in regards to the case, but no officers faced disciplinary action as one key senior detective had passed away and the rest had retired.
"Can the police stop every bad person from committing crimes and harming other people? No. We are talking about cases where reports were made and evidence collected, and the police as an organisation had a means of taking action against that person," he said in an interview with Daily Mail. "That has not been put right. Nobody in the police has been held to account in any kind of way."
If you or someone you know has been sexually assaulted, you can call Rape Crisis on 0808 500 2222 or visit https://rapecrisis.org.uk.