Adam Ali Hopes Waterloo Road Will "Subvert" Queer Misconceptions
The actor plays Kai Sharif in the BBC reboot.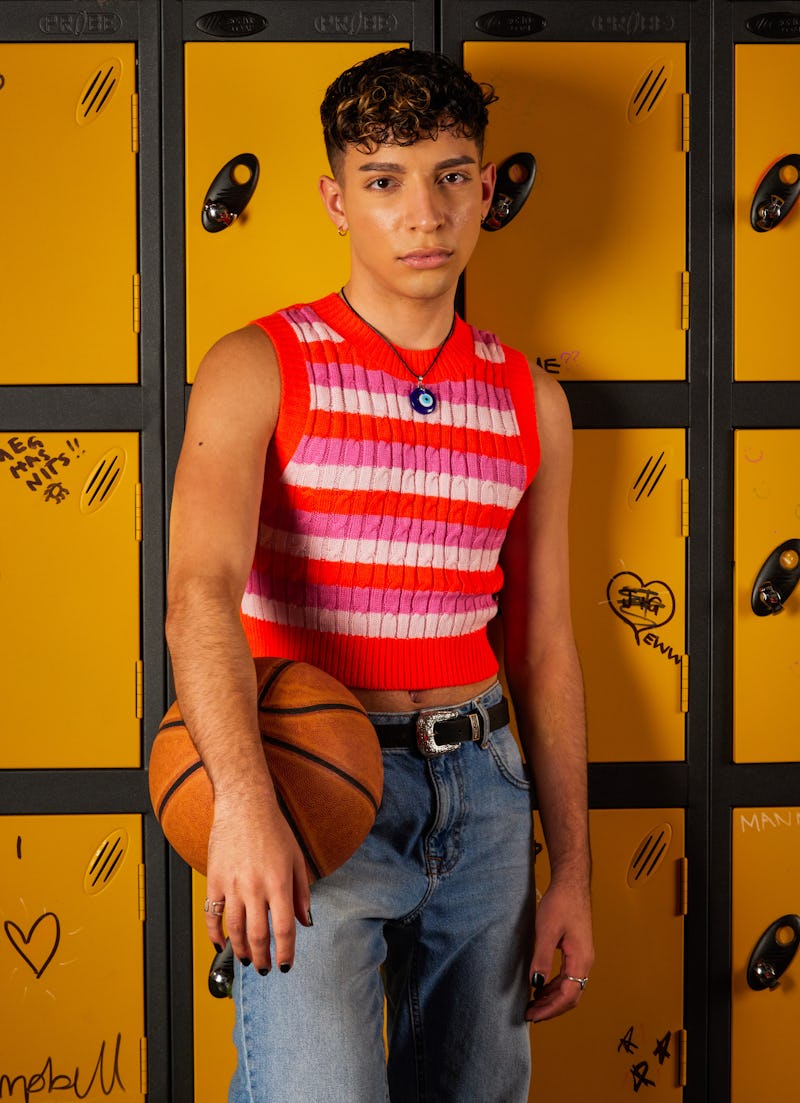 BBC/Wall To Wall/Rope Ladder Fiction/Helen Williams
Originally airing between 2006 and 2015, BBC's Waterloo Road focused on the students and teachers of a Greater Manchester comprehensive school. To the delight of longtime fans, the series made a sensational comeback in Jan. 2023, with the likes of Adam Thomas reprising their roles in the much-anticipated reboot. Joining the returning cast is a new generation of characters, including Khalil "Kai" Sharif. But, who is Adam Ali, the actor who plays Waterloo Road's Kai?
Ali is a British-Libyan actor who has previously starred in Amazon's The Power, played the lead in the Haider Rashi-directed feature film Europa, and appeared in the Apple TV series Little American as Zain. The role earned him a Film Independent Spirit Award nomination. The 23-year-old also wrote and starred in the short film Baba, which debuted at the BFI Flare Film Festival.
As mentioned, the actor's latest role is BBC's Waterloo Road revival, in which Ali portrays the queer, Muslim, and basketball-playing high school student, Kai. Speaking to PinkNews about the series, Ali described the new generation of students as "reflections of society," adding that he hopes to "subvert misconceptions" with his character.
"Whenever I did play queer characters, they had to deal with a lot. They had to be very resilient in the face of adversity," Ali explained. "At Waterloo Road the adversity doesn't look like homophobia or targeted abuse, there isn't the queer tragedy story cliche at all."
Meanwhile, Ali also revealed that he was very much involved in the show's portrayal of a "queer Arab Muslim," sharing that he "wanted to make sure" the BBC reboot didn't "fall into any of those tropes." He added: "No one's better to do that than me because it is a lived experience."