You'll Definitely Recognise Isadóra Bjarkardóttir Barney's Mum
The actor and singer comes from a famous family.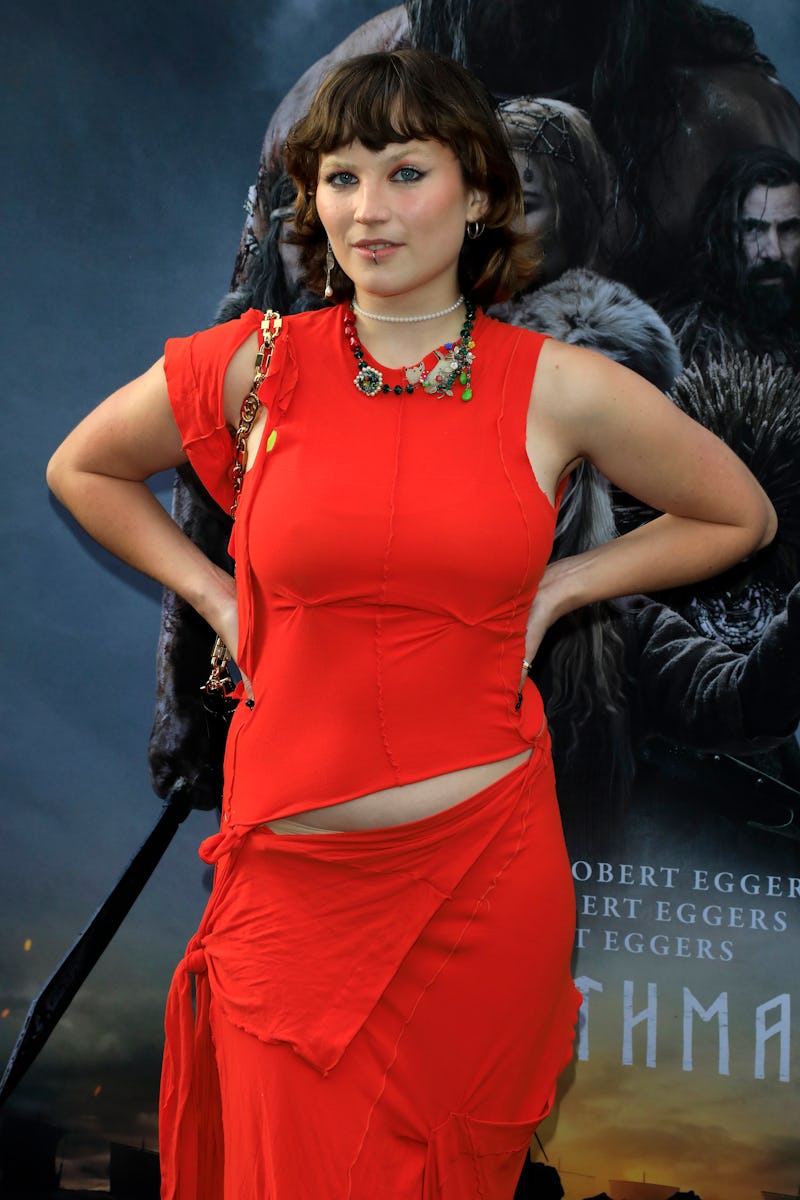 Future Publishing/Future Publishing/Getty Images
Isadóra Bjarkardóttir Barney has released her first solo song titled "bergmál" but this isn't the first time the singer has ventured out into music. She was also a co-writer on a very famous musician's song, to whom she just so happens to also be closely related to. That's right, the rising starlet is the daughter of musical icon Björk. Barney's new song appears on the Icelandic grassroots collective post-dreifing's new album DRULLUMALL 4. Sharing the announcement to Instagram, the collective wrote: "4 wonderful tracks from different corners of the scene have finally reached the surface." But who exactly is Isadóra Bjarkardóttir Barney?
Born on Oct. 3, 2002 in London, Barney is the daughter of Björk and American artist Matthew Barney. The pair are no longer together as they split in 2013, but Björk went on to speak about their relationship in her 2015 album Vulnicura. "It was the most painful thing I ever experienced in my life. The only way I could deal with that was to start writing for strings," she told NME. In a recent interview with The Face, Barney also spoke about her parents' separation and how she turned to therapy. "​It's a great tool to have and I'm a huge fan of it. There's definitely been points in my life where I've needed it more than others, like with [my parents'] separation."
A family affair, Barney also collaborated with her mother on Björk's song "Her Mother's House." In the sentimental track, Barney and her mother sing about the mixed emotions that come with nest-leaving. Speaking on her children featuring on her album Fossora, Björk told NME, "I actually enjoyed that and it felt odd not to include them on the album somehow."
As well as being a musician, Barney is also an actor. Going by the name Doa Barney for her acting roles, she appeared in the 2022 film The Northman alongside Nicole Kidman, Alexander Skarsgård, Anya Taylor-Joy, and her own mother. However, Barney doesn't have any scenes with her mum in the film but they still found ways to support each other. "​I was there for her one scene and held her hand. She was also there for my big scene and we supported each other through that. That was a long, long scene to shoot! And she was a champ."
You can follow the 20-year-old actor on Instagram under the handle @d0lgur, where she shares snippets of her life, her musical and modelling projects, and photography to her 27.8k following.