Jenna Coleman May or May Not Have A New Love Interest
The Serpent star split from Tom Hughes in 2020.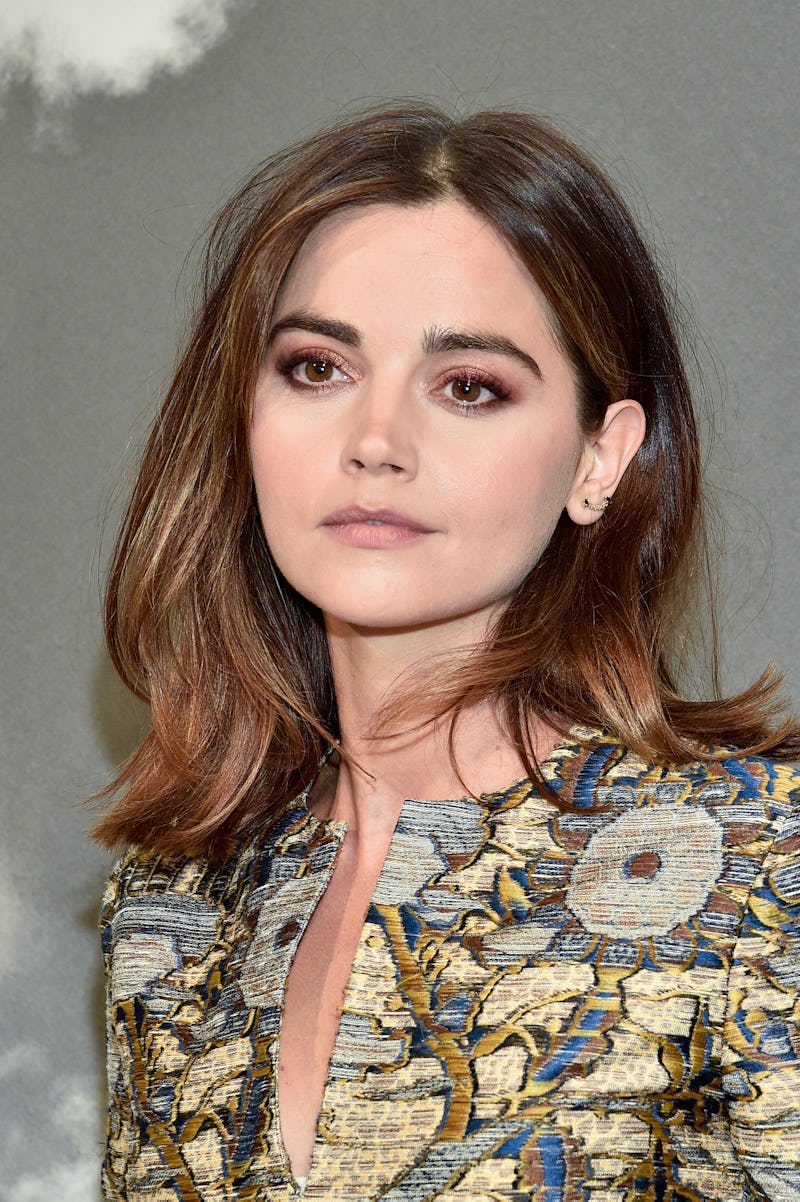 Stephane Cardinale - Corbis/Corbis Entertainment/Getty Images
The Serpent was the crime thriller that enthralled BBC audiences when it aired in Jan. 2021. Jenna Coleman took the lead in the remarkable true story of deception and murder. She revealed that getting the French-Canadian accent on point for the show was one of the hardest bits of filming when she spoke on Jessie Ware's Table Manners podcast. However, it's been reported that there may be a love connection between herself and the person who helped her get it right. So, who is Jenna Coleman dating?
Coleman played Marie-Andrée Leclerc, girlfriend to conman Charles Sobhraj in The Serpent. Leclerc was a real person and was born in Saint-Charles-de-Bellechasse, Canada. The Daily Mail reported that accent coach Fabien Enjalric was brought onto set to help Coleman get to grips with her character's French-Canadian accent. Since then Coleman and Enjalric have been spotted in London.
In photographs in the Mail and The Sun the pair could be seen walking together under an umbrella in north London. They were pictured chatting and laughing in the wintery weather. Variety reported that The Serpent finished filming in Aug. 2020 and the Daily Mail pictures of the pair together were taken on March 6.
Coleman was previously romantically linked to her Victoria co-star Tom Hughes but according to reports, she went into 2021 single. Per The Sun, the couple split after four years in July 2020. Hughes and Coleman starred alongside each other as Queen Victoria and Prince Albert for four years and it's been said that they fell for each other on set.
Over the summer of 2020 it was reported that their relationship had come to an end but the pair have made an effort to "salvage their friendship." A source told The Sun, "Both Tom and Jenna are terribly sad, but the relationship ran its course. There was no third party involved. Jenna's career is going from strength to strength, she's being offered increasingly more roles abroad, especially Los Angeles, and she wants to focus on this while she's still young."
Over the last few months Coleman has been sharing some seriously '70s inspired pictures from The Serpent on her Instagram but she hasn't confirmed whether she's dating anyone. Speaking to Jessie and Lennie Ware on Table Manners on Feb. 10 she said, "The last French lesson I had I was seven, literally in primary school. It was pretty terrifying to be honest. When I read the script I was like, 'There's just no way, I can't do it.' I'm also such a big fan of Tahar as well. But it's half French but not just French, French-Canadian.' My first day on set, the whole crew were Thai, and all the actors I worked with are actually French and I just landed in Bangkok and I was like, 'What am I doing? What is going on?'"
You can watch all of The Serpent on BBC iPlayer and it will be available on Netflix from April 2.
This article was originally published on