Slow Horses Star Olivia Cooke Is Reportedly Dating This SAS: Rogue Heroes Actor
The pair have not confirmed the relationship, but Jacob Ifan's Instagram hints that they are dating.
by Emma Madden and Sophie McEvoy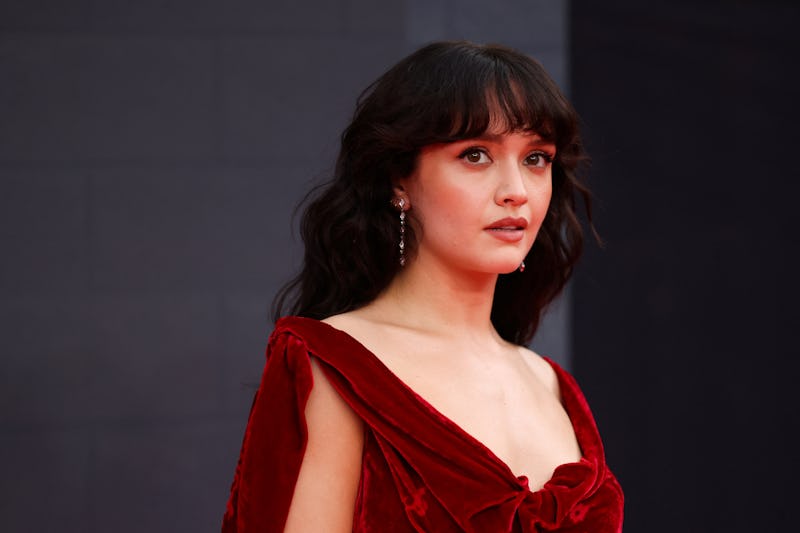 HOLLIE ADAMS/AFP/Getty Images
Olivia Cooke — House of The Dragon's bonafide scene stealer Alicent Hightower — can now be found playing a different type of woman: Sid Baker in the Apple TV+ spy drama Slow Horses. Though Sid was believed dead at the end of Season 1, Cooke will return to the sophomore season with "secrets," according to TheWrap. Her dating life also seems to have a secretive air to it: she hasn't confirmed a public partner but fans are pointing to a likely romance between Cooke and Welsh actor Jacob Ifan.
Because it's 2022, most of the clues about their relationship have come from Instagram. Both stars post infrequently on the social media app, but a carousel from May 2022 on Ifan's page showcased the duo on vacation in Amsterdam. Cooke's page doesn't reveal as much, but the two actors do follow each other.
Prior to striking up an alleged relationship with the SAS: Rogue Heroes star, the House Of The Dragon actor joined Instagram for the sole purpose of dating, telling Square Mile she joined during lockdown because she "was lonely and single at the time" and thought she "could slide into someone's DMs." That experiment wasn't so successful: "I used it as a dating app, very unsuccessfully. Didn't really understand how it worked," she said at the time, though she does continue to use it as a cultural touch point, limiting herself to 15 minutes a day, "I'll go in, see what Jacinda Ardern's doing, see what Bernie [Sanders]'s saying."
Cooke has previously dated a few other men in the Hollywood realm. In her early 20s, the actor was reportedly dating Girls star Christopher Abbot, per Hollywood Mask, though the relationship seemingly came to an end in 2020. She was then spotted holding hands with her Pixie co-star Ben Hardy, with pictures being shared by the Daily Mail. According to The Sun, their relationship "fizzled out" during lockdown. "They're at pivotal points in their acting careers and just couldn't make it work," a source reportedly told the newspaper at the time. Cooke very briefly referenced it during an interview with W magazine, calling it "a massive break-up" that preceded her audition for House Of The Dragon.
Even though they haven't publicly confirmed their relationship status or whether they did meet on Instagram, the pair is really quite stunning!
This article was originally published on