Happy Valley's Rhys Connah Is All Grown Up
The actor playing Ryan is almost unrecognisable in season three.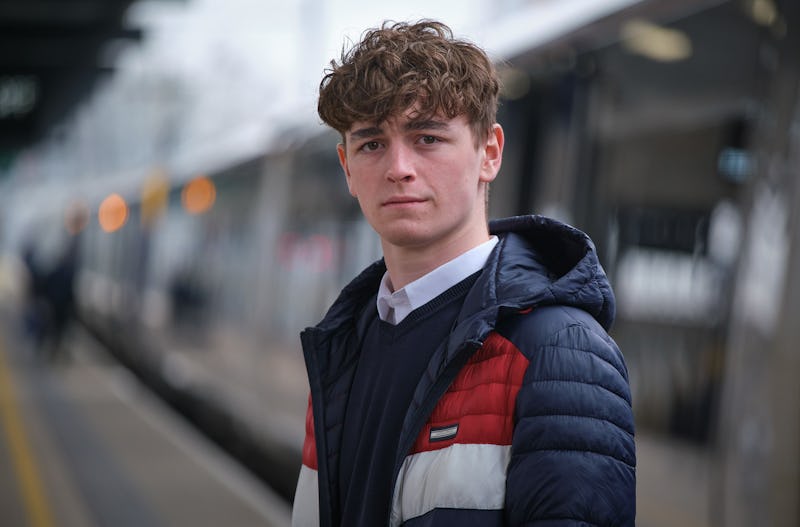 BBC/Lookout Point/Matt Squire
Trigger warning: This article includes mentions of suicide and sexual assault.
Fans may feel mixed emotions at the announcement of season three of Happy Valley, as it's confirmed to be the final ever installment of the BAFTA-award-winning show. However, the good thing is that you can look forward to seeing a host of familiar faces in season three as much of the cast will be reprising their roles. This includes Rhys Connah, who plays Ryan, the grandson of Catherine (Sarah Lancashire), in the show.
Fans will know that Ryan's mother died by suicide after a rape that resulting in her pregnancy. Season two of the crime drama saw Ryan at a younger age and, speaking about season three, writer Sally Wainwright told RadioTimes.com: "The plan was to wait for Ryan to be older so that he can make his own choices about whether he wants to have contact with his dad or not. So it really explores that."
With this in mind, it sounds like Ryan will continue to play a key role in Happy Valley. But what is there to know about Connah's life outside of the show?
The teenager took a liking to act from an early age. He has been starring in Happy Valley since 2014, beginning at the tender age of eight. But since then, the now-16-year-old has also starred in the 2017 TV mini-series The White Princess as Teddy, alongside Killing Eve's Jodie Comer. He has also appeared in the film The Runaways where he played Ben and the short The Snow Maze, where he portrayed Tim.
You can find Connah on Instagram under the handle @rhysconnah. From the looks of his social media, Connah appears to be a big fan of Halloween, as he likes to share an annual picture of his pumpkin. Sweet.
Sharing his thoughts on ending filming with Happy Valley after eight years, Connah posed a picture of him with a thumbs up, and the caption: "After the most incredible journey that's Ryan Cawood wrapped on #happyvalley."