The Actor Playing Izzy In Waterloo Road Comes From A Showbiz Family
In fact, her uncle is part of the new reboot, too.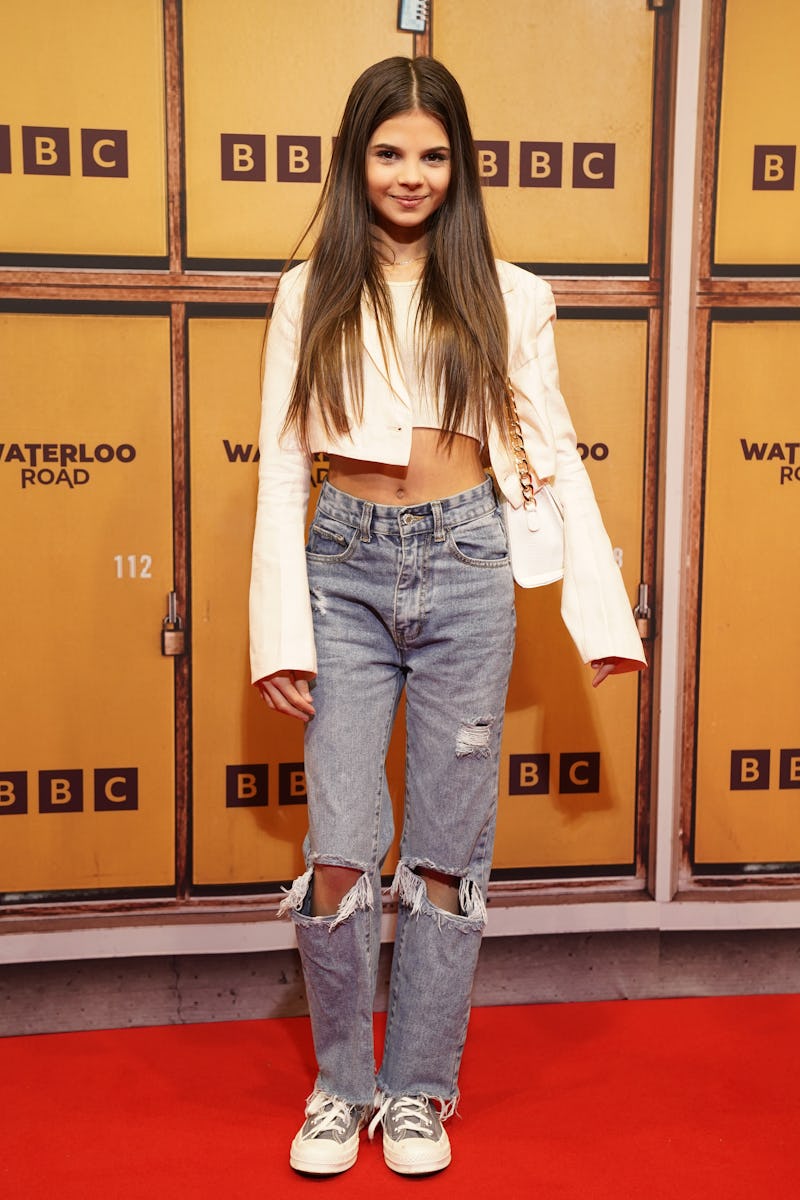 Danny Lawson - PA Images/PA Images/Getty Images
Waterloo Road fans are on the edge of their seats eagerly waiting the new reboot of the school drama series. The show, which first aired on BBC One in 2006, was an out-and-out hit during its nine years on screen, with a plot that followed the school lives of the students and teachers of a Greater Manchester-based school. The show helped launch the careers of many young actors, including Bridgerton's Phoebe Dynevor and Doctor Who star Jenna Coleman. And the 2023 reboot promises to do the same, including up-and-coming star Scarlett Thomas, who has an IRL connection with one of the actors in the original series. Fourteen-year-old Scarlett will be joining the new cast as student Izzy and, much to the delight of OG Waterloo Road fans, her father will be played than none other than Adam Thomas – aka Donte Charles.
As you may have guessed from their matching surnames, these two actors have a familial connection off screen as well. Scarlett is actually Adam's neice. Her parents are actors Ryan Thomas and Tina O'Brien. The couple are no longer together but they met whilst on set for Coronation Street before welcoming their daughter into the world on Oct. 26, 2008.
You can find Scarlett on Instagram under the handle @scarlettjthomas26, where she has an impressive following of 56.6k. On her profile, she shares posts of her filming on set for the new Waterloo Road series, as well as an adorable picture of her and her younger brother, Ryan Thomas' second child, Roman.
According to IMBd, Scarlett has also appeared in the 2015 film, The Nation's Favourite Disney Song. Thomas' character Izzy will play a central role in the Waterloo Road reboot. We can't wait to see what this young actor has to offer.