Everyone Tyler Cameron Has Dated Since The Bachelorette
The reality star is reportedly back on the market.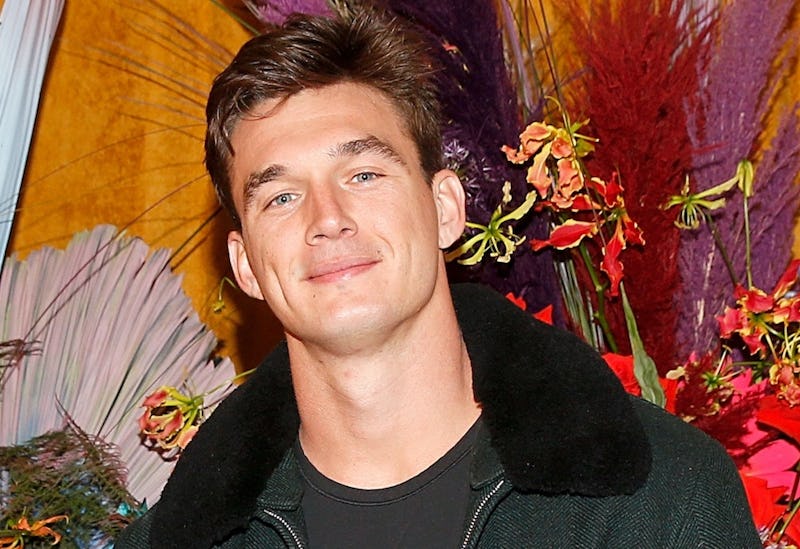 Dominik Bindl/WireImage/Getty Images
Matt James may have successfully found love on The Bachelor, but things didn't end quite as well for his best friend Tyler Cameron. The former Season 15 Bachelorette contestant sparked romance rumors earlier this year when he was spotted with influencer Camila Kendra in New York City. But less than two weeks after declaring how "very in love" he was on a July episode of Watch What Happens Live, the news broke that he was reportedly single again.
"Things were going well until they weren't," an insider told Us Weekly on Monday, Aug. 9. "Friends were surprised things ended so quickly." Cameron and Kendra dated for eight months, but according to Page Six, "things took a turn." The two reportedly sparked breakup speculation earlier this month when they unfollowed each other on Instagram, shortly after Cameron shared spilled about their first date to Andy Cohen.
"She said 'I love you' and then I came later," the 28-year-old reality star said on WWHL. "It was at a moment of pure love, like, it just came out. You know what I mean? It was not the way I expected it, but it was beautiful." The Bachelorette Season 15 alum also revealed that he "wanted to say it [earlier]," but he was afraid to take that step. "I knew I loved her," he admitted.
When asked how they first met, Cameron revealed that he slid into Kendra's DMs and they discovered that they were both from Florida. Soon enough, they went on "the best date" Tyler has ever been on. "We went to a restaurant, and we sat there, we just talked for hours," he said. "We couldn't even look at the menu, so I just told them, like, 'Bring whatever.' We just talked, hung out. We sat there for four hours. I had a great night."
Although their first date was a success, the former reality contestant revealed that he and Kendra didn't share their first kiss until the fifth date because she rejected him on the second. It's unclear how many dates the duo went on before E! News first broke the news in January that they were spotted holding hands in New York. At the time, a source told the publication that they drove up from Florida together but were not yet an official couple.
"Tyler and Camila both live in Florida so they have kept in touch and made plans to see each other these last couple of months," the source told E!. "They are both into each other but it's a stretch to say she's his girlfriend." The insider added that the two were visiting Matt and staying in the apartment he and Cameron share.
Cameron was previously linked to model Elizabeth Turner in November, though a source told E! News that it was "nothing serious." By early December, reports surfaced that the reality star was dating another model named Ireland Borba. However, another source insisted to E! that Cameron was still single and had only hung out with Ireland with a group of friends. "He keeps in touch with several ladies, but it's always casual," the source said, noting that Cameron "isn't looking for anything serious."
Cameron also dated model Gigi Hadid in 2019 for about two months before amicably calling it quits. "It wasn't like a bad breakup or anything like that," he told People in October 2019. "It was just, we're at different parts of our lives right now." He continued to sing her praises amid her pregnancy with her first child — a baby girl she welcomed with partner Zayn Malik last September. "I am excited for her," he said in an ESPN West Palm interview in May. "She is going to be an incredible mother."
Although things didn't work out with Kendra, Hadid, Turner, or Borba, Bachelor Nation thinks that there's potential for a romance to blossom with — wait for it — Kim Kardashian. The Skims founder hosted Saturday Night Live on Oct. 9 and viewers apparently felt sparks between the two during a spoof of The Bachelorette. In the sketch, Kardashian selected Cameron to move on in the competition and thanked him for being vulnerable by showing off his "hot body." In return, Cameron said that he would see her "in the hot tub."
Fans flooded social media after the skit aired to share their thoughts, and many of them seem to think that the two would hit it off in real life. "I support this couple," one Instagram user wrote on Cameron's post. Most of his followers seemed to agree, with one person writing that they would totally "ship a Tyler C + Kim K romance." Even Matt James and Rachael Kirkconnell saw the potential. "Cute couple tbh," Kirkconnell wrote. James, for his part, called Cameron his "dawg" and left three laughing emojis.
It's worth noting that, like Cameron, Kardashian is also single right now. The KKW Beauty founder filed for divorce from Kanye West in February, and she even joked on SNL that they split because of the rapper's "personality." Ultimately, it's unlikely that the two will spark a romance after their brief stint on SNL. However, seeing as they're both available right now, nothing's impossible.
Additional reporting by Brad Witter and Jordyn Tilchen.
This article was originally published on