Maria Bakalova Is The True Star Of Borat Subsequent Moviefilm
Move over, Sacha Baron Cohen.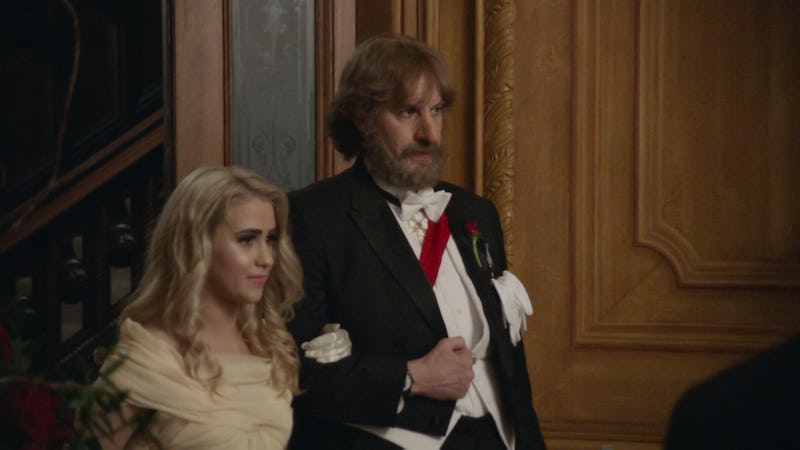 Courtesy of Amazon Studios
Sacha Baron Cohen is forever linked with his eternally meme-able 2006 mockumentary Borat. And in 2020, nearly 15 years later, he surprised and delighted fans with the release of Borat Subsequent Moviefilm. And much like with Borat, the sequel features a few relatively unknown actors. But no cast member — either already famous or up-and-coming — makes a bigger impact than the actor playing Borat's daughter, Bulgarian actress and Oscar nominee Maria Bakalova.
In the film, Borat is tasked with returning to America, but he's not returning alone. Instead he's bringing his daughter, Tutar Sagdiyev to offer her as a "gift to someone close to the throne." (We later learn that this person is none other than Mike Pence.)
The actor is a relatively new face on the scene here in the United States, as Bakalova's IMDb page lists mostly international credits such as Transgression. However, this "new face on the scene" status isn't likely to last, as Bakalova has rightfully earned herself some awards show buzz with a Best Actress in a Musical or Comedy nomination at this year's Golden Globe awards. In addition, she's something of a critical darling, as her Borat 2 role earned her nominations across a multitude of film critic association awards nationwide, as well as more than a few wins.
"[Borat] is something that you need to do your homework for. Because [when you're filming] you don't have the chance to do a second take. It's either now or never," Bakalova told Bustle. It was her first-ever comedic role, and she learned a lot from Cohen. "[I watched] the way that he was behaving, the way that he was staying in character as much as possible, and speaking as Borat [between takes]. Even when we're not rehearsing, how he was [staying] in the part." Whatever her process, it clearly worked.
If her tour de force performance in Borat 2 is any indication, we'll be seeing a lot more of Bakalova for years to come.
This article was originally published on