Arlo Parks Just Won The Mercury Prize For Collapsed In Sunbeams
But is there any chance of seeing her live this side of 2022?
by Kay Leong and Aisha Rimi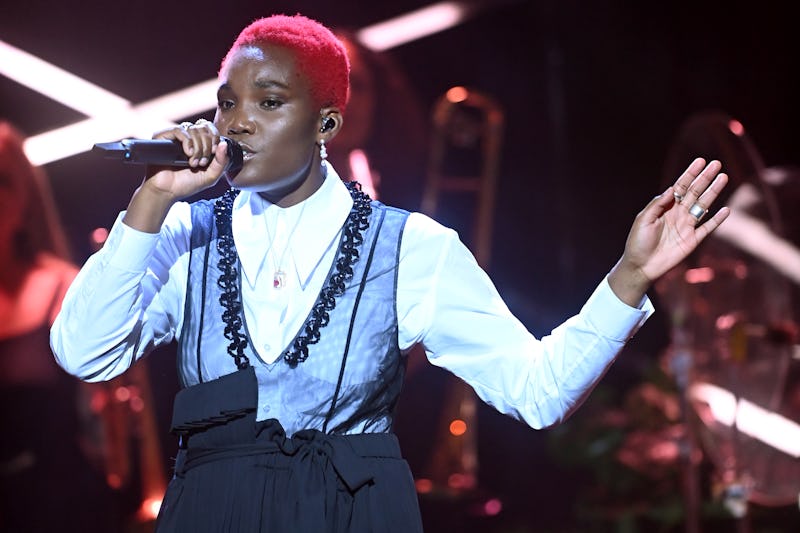 Dave J Hogan/Getty Images Entertainment/Getty Images
Twenty-one-year-old British indie wonder Arlo Parks has just won the prestigious Hyundai Mercury Prize for her debut studio album Collapsed in Sunbeams. While the album wasn't released until January this year, Parks has been earning serious critical acclaim for a few years now — even featuring on Michelle Obama's summer playlist.
Beating acts including Celeste, rapper Ghetts, and bands like Wolf Alice and Mogwai, Parks was awarded the £25,000 prize, which recognises the outstanding British or Irish album of the year. Each year, 12 albums are shortlisted across multiple contemporary genres and crown one overall winner.
The judging panel described the album as "displaying a lyrical wisdom that belied her 21 years that has captured the spirit of the year in a positive, forward-thinking fashion."
In her acceptance speech, Parks said "it took a lot of sacrifice and hard work to get here and there were moments where I wasn't sure whether I would make it through – but am here today so thank you very much."
If you want to vibe along to Park's chilled indie-pop in person, unfortunately I have bad news for you. The singer is set to tour the UK in September, beginning with a gig in London on September 12, and ending in Brighton on September 17. In between, she'll be hopping around Britain's biggest cities including Birmingham and Manchester before jetting off across the pond for the North American leg of her tour. Sadly, however, tickets are all sold out across the UK, meaning you'd have to travel to the U.S. to see the singer, which, in the current COVID climate is all but impossible. So, for now, we'll just have to wait in hope.
This article was originally published on