Twitter Went Wild During The Winter Love Island 2023 Final
Kai and Sanam were crowned this year's winners, making them the first couple from Casa Amor to take the top spot.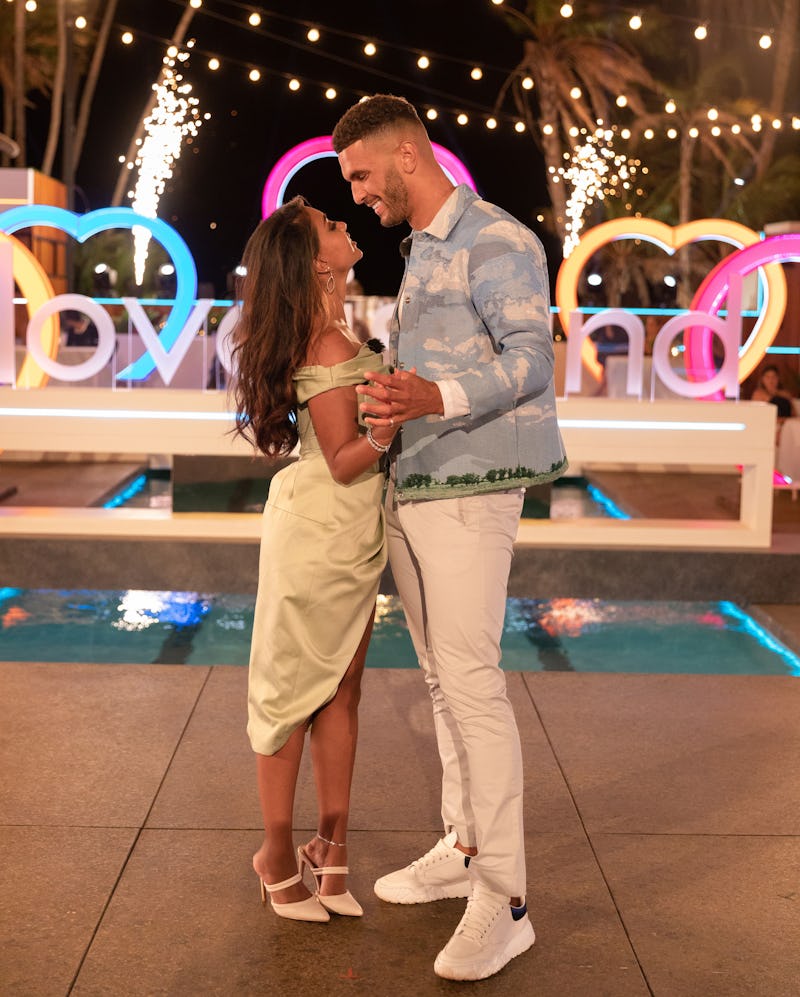 ITV/Shutterstock
After 49 episodes and lots of drama, Winter Love Island 2023 has come to an end. After locking eyes with each other during Casa Amor, teacher Kai and social worker Sanam won the nation's hearts and became this year's winners. Not only are they the first couple to form from Casa Amor to win the series, but Sanam is the first bombshell from the villa's ultimate test to take the top spot. Lana and Ron came in a close second, followed by Samie and Tom in third place, and Shaq and Tanya in fourth.
In the lead-up to the highly anticipated final, the remaining four couples spent their last day in the villa partaking in traditional Love Island activities, including a professional dance lesson, a spa day for the girls, and the Islanders writing their romantic declarations for one another. Later that evening, the romance blossomed as they danced the night away and confessed their love for one another. Despite not yet being official, Sanam and Kai's declarations to each other were beautiful. Kai told Sanam that his time in the villa had "been a dream" since they met, and Sanam said Kai made her "realise my worth" and that she couldn't wait to "one day be official."
Before being crowned the winners, Sanam told host Maya Jama that Kai had always been her number one choice. "I always said he was my number one and that, of course he is a very attractive guy, but apart from the looks… he's an amazing guy, everything about him." Kai said he was blown away by Sanam when she entered the villa as a bombshell during Casa. "I think it was the eyes. Now she doesn't leave my side. I don't leave her side and I absolutely love it," he said.
Fans on Twitter were beside themselves that Kai and Sanam made it to the top spot. Below are some of the best memes and tweets reacting to the winners and the overall Winter Love Island 2023 final.