XO, Kitty Updated To All The Boys Fans On Lara Jean & Peter's Relationship Status
Here's where the couple stands after To All the Boys: Always and Forever.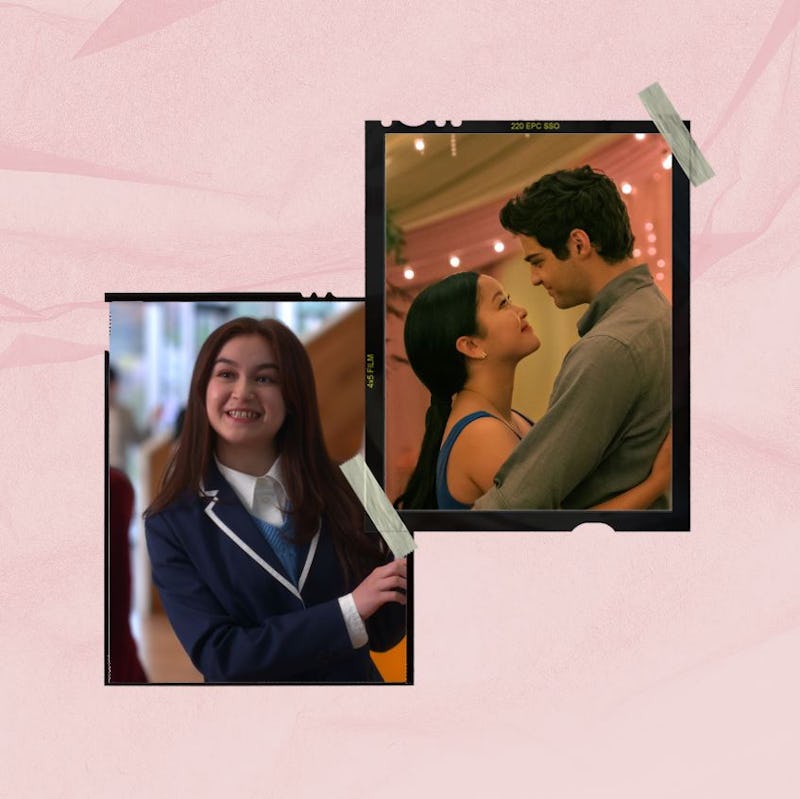 Courtesy of Netflix; Katie Yu/Netflix
The To All the Boys movie series followed the adorable Lara Jean Song Covey and Peter Kavinsky until they left for college, but if that wasn't enough for you, the Netflix spinoff series XO, Kitty has got you covered. Although it centers on LJ's little sister amid her own journey of self-discovery, love, and relationships, the show provides a much-needed update on the original TATB couple. And it'll make you smile: Lara Jean and Peter are still together, according to Kitty.
For a refresher, the third movie, To All the Boys: Always and Forever, was a bit open-ended. It presented Lara Jean and Peter with a common yet complicated challenge: navigating their relationship post-high school. Initially, they both hoped to go to Stanford University, but a small envelope for LJ threw a wrench in those plans. Though she was accepted to the nearby University of California, Berkeley, she realized she really wanted to go to New York University. The two temporarily broke up over the prospect of a long-distance relationship, but then reunited in the final scene and made a new contract as they prepared to give it a shot.
In XO, Kitty, the franchise goes back to South Korea after Kitty decides to reconnect with her own long-distance boyfriend and spend time in a place special to her late mom. It's after she starts at her new boarding school there that she drops the Covey-Kavinsky update. "My sister Laura Jean was in a fake relationship with her boyfriend, Peter," she tells a classmate. "Kind of my fault, then it turned real, and they're still together."
Fans were previously left in the dark by Jenny Han, the author of the young adult novels the trilogy is based on. After the final movie, she wouldn't share where she saw the relationship going. "I really feel like my thoughts are irrelevant because I want people to imagine what happens next," she explained during an E! Interview in February 2021. "Life can go in so many different ways and they're both so young. I just like to imagine them having these really exciting lives where they go places. Maybe together, maybe not. The main point for me is just that they're doing well."
Having played Lara Jean in all three movies, Lana Condor also weighed in. Luckily for deeply invested fans, the actor was willing to share a more specific take. Speaking to Bustle that February, she admitted that she could see Lara Jean and Peter breaking up again — but not forever.
"I think they're going to try really, really hard. But I do think that something Lara Jean has learned growing up is that life gets in the way of your plans all the time," Condor explained. "Part of me feels like they'll separate so that they can grow as individual people and then find each other at 30 when they're out of college and they've done a lot of growing."
Condor went further, saying it would be "so cool" to see them "as adults falling in love." She assured fans that they're "endgame," and predicted that they'd eventually end up "getting married and having a beautiful, adventurous life."
Han hasn't shared any plans for a To All the Boys continuation, but she's not entirely opposed to the idea of a fourth film. She noted on BuzzFeed's AM to DM show in February 2020 that she'd "never say never." For now, though, it's Kitty whose story is in the spotlight, and fans can only hope for more Lara Jean and Peter updates or, better yet, cameos in Season 2.