The 9 Best Seamless Bras That Won't Show Up Underneath Clothing
Fan-favorite styles that are both supportive and comfortable.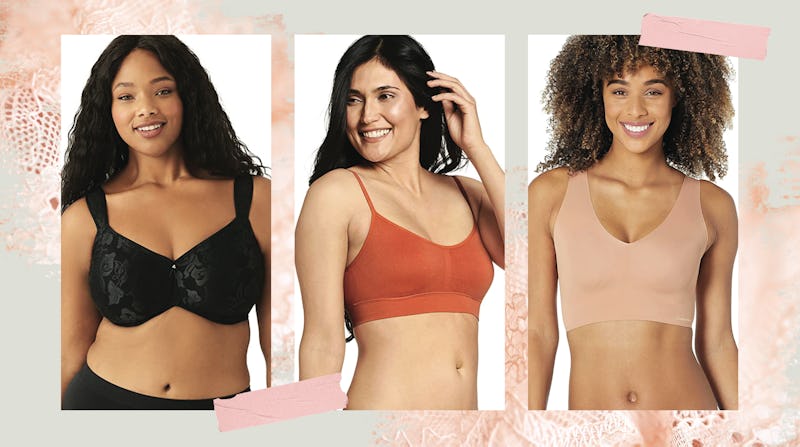 Amazon
We may receive a portion of sales if you purchase a product through a link in this article.
Personally, I don't particularly care if people can see my VPL (a.k.a. visible panty line) or bra indentations. However, if you're looking to avoid it, the best seamless bras that won't show up underneath clothing can help. These bras manage to stay supportive despite no seams and silky materials, so to help narrow down the options, I got in touch with an expert.
The Expert
Carly Landig is a fashion stylist and creative consultant with over 15 years of experience. For 10 years, Landig served as the director of brand marketing at Who What Wear and oversaw creative and styling at Nordstrom. Now, she offers brand development, creative direction, and fashion styling for clients from New York to LA.
What To Look For In The Best Seamless Bras
"When brands market their product as seamless, they are just referring to how the actual material is constructed together through molded cups and bonded or laser-cut edges," Landig wrote in an e-mail to Bustle. That said, according to Landig, strap sliders, back clasps, and bulky materials may also show through clothing, so "it's best to have a few options in your undergarment arsenal — such as stick-on, thin straps, front clasped, and metal or plastic-free options."
If you're looking for a more traditional option, T-shirt bras are a popular style when it comes to invisibility underneath tight or lighter-colored clothing. A silky fabric also makes the bra more invisible, since it'll glide against (rather than snag on) materials. The review section is going to be your best friend here, because if a bra offers loads of support and comfort inside the shirt as well as a sleek, smooth look outside of it, you better believe that people are going to rave about it.
Shop The Best Bras That Don't Show Lines
In a hurry? Here are the top picks for seamless bras.
This article was originally published on