The Beauty Product That Reportedly Makes Women Feel Most Confident Will Surprise You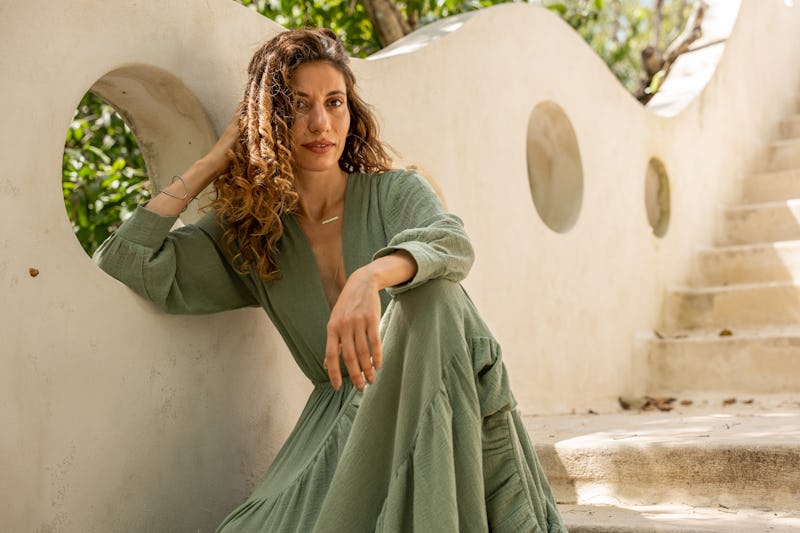 Mystockimages/E+/Getty Images
I won't lie: A sweep of black mascara and a pop of bold lipstick can definitely make me feel like the responsible adult I'm totally not. However, before I declare red lipstick as the mood boosting beauty essential everyone needs, new and surprising research reveals that deodorant is actually the product that most women say makes them feel most confident all day.
While deodorant is probably the last product I'd associate with killer confidence, new findings from a recent online survey says otherwise. The survey, conducted by Edelman Intelligence on behalf of Unilever, included insights from 1,574 women across the United States, aged 18 to 54.
Comparing deodorant to nearly 20 other beauty essentials ranging from toothpaste to makeup, the study found that deodorant ranked highest in a woman's overall beauty routine when it comes to feeling most confident throughout the day. In fact, 87 percent of study participants felt self-conscious if they skipped out on deo application.
Now don't get me wrong, deodorant has gotten me out of some major jams here and there, (let's talk about those swampy subway cars in the summer!) but normally it's not the product I reach for when I need to feel on top of my game.
But while odor-busting sprays and sport sticks are readily available for purchase, survey research reveals that women want more than just wetness and odor control from their products. The survey showed that 88 percent of women would prefer a deodorant that also provides skin care benefits. In fact, nearly 2 out of 3 women say they have experienced another type of underarm issue, whether it be irritation, uneven skin tone, dry skin or red marks.
To address the need for a deodorant that does more than just (yes, I've tried a bunch of those) keep stinky pits at bay, brands like Dove (which is owned by Unilever) have created multitasking products like the Dove Advanced Care Antiperspirant. It contains a moisturizing agent in addition to ingredients that control odor.
Dove Advanced Care (2 Pack), $9, Amazon
According to a study by market research company Technavio released earlier this year, the demand for deodorant is only going up: It projects that the deodorant market will reach close to $37.4 billion by 2019, Yahoo Finance reported. This report echoes the findings in the one by Unilever: Users are looking for more than just your run-of-the-mill deodorants, and are especially interested in ones with natural and organic ingredients.
Of course I only associate deodorant product from saving me from some form of embarrassment, but with the growing need of multitasking products, it's nice to know that the new fleet of deodorant products can address those underarm red marks I always seem to be plagued with. Especially if you're one of the women who counts deodorant as your biggest confidence booster.
A deodorant obsession probably won't replace my love for bold lipsticks and celebrity perfumes, I always enjoy when a new stat comes out that makes me think about how to care for a part of my body that usually goes ignored. Now please while I check my own pits for a sec — talking about deodorant always makes me super paranoid.
Images: Getty Images (2); Courtesy of brand