The 11 Best Cooling Underwear For Women
Stay comfortable no matter what the weather.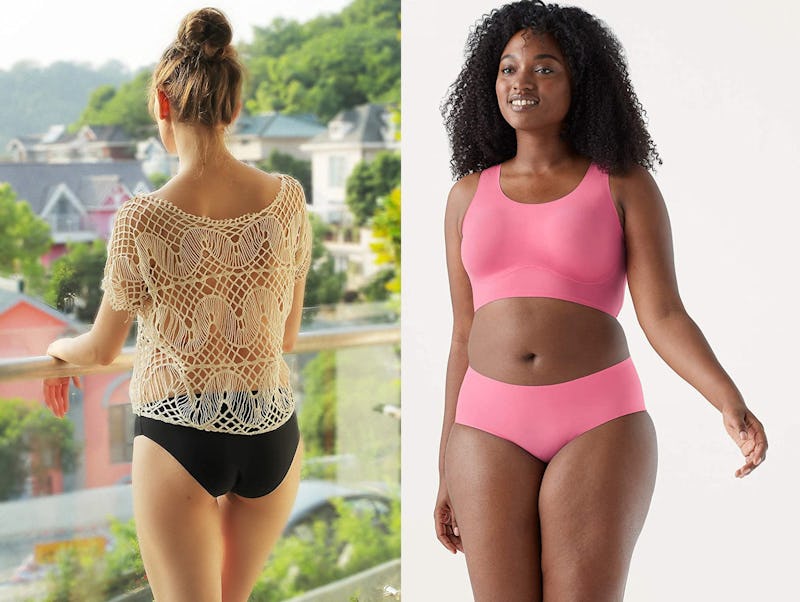 Amazon
We may receive a portion of sales if you purchase a product through a link in this article.
I can't stand the feeling of overheating. Even when I'm working out, I want my clothes to be as cool and breathable as possible. Luckily, the best cooling underwear for women keep you dry and comfortable no matter how hot it is, and they do so by utilizing the right materials and construction.
What To Look For In The Most Cooling Underwear
Underwear that keeps you cool and dry is often a careful combination of the right material and the right construction. That pair of tight-knit flannel panties probably isn't your best bet when it comes to avoiding a sweaty butt. Bamboo and cotton, on the other hand, are natural and lightweight fabrics that easily wick sweat and allow for airflow. If you can get something that incorporates a breathable mesh design, that's even better.
Whether you're looking for athletic pairs for your workout or just underwear for people who sweat a lot, Amazon can help. They've got an extensive selection of colors, sizes, and technologically advanced undies. That's right — terms like thermo-regulating, Climacool, and X-Temp now describe your undergarments, and while they might sound like features on a spaceship, they're actually just smart ways to keep your butt dry and comfy all day.
This article was originally published on