The 7 Best Undershirts for Women
A versatile staple for any wardrobe.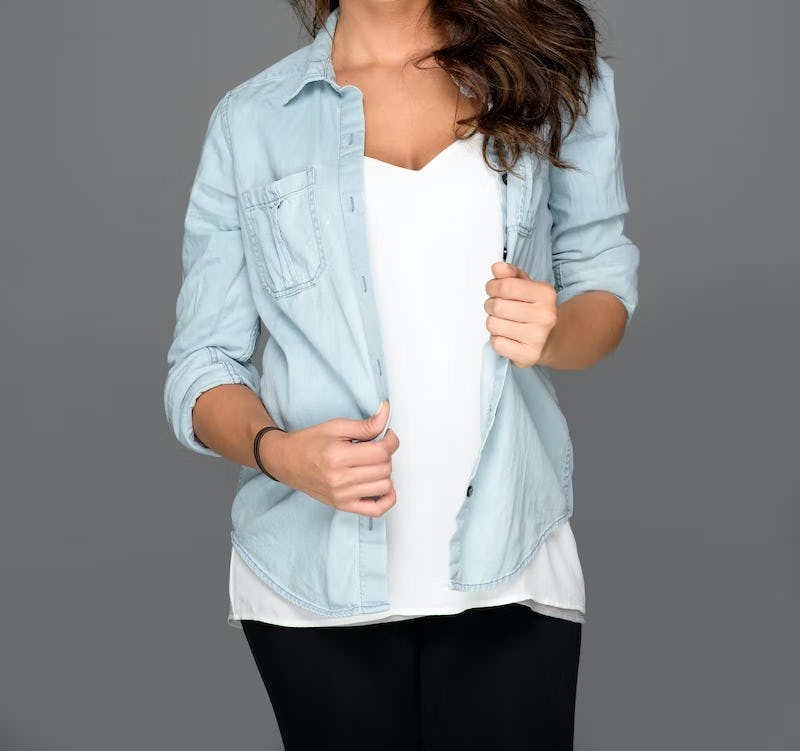 fitzcrittle/Shutterstock
We may receive a portion of sales if you purchase a product through a link in this article.
Whether you're preparing for colder weather, a summer hike, or you just need a solid undershirt to wear under your favorite V-neck sweater, the best undershirts for women are a year-round staple for any wardrobe.
But there are a lot of choices out there — so before you start browsing, you'll need to figure out exactly what you're looking for in an undershirt. Do you need a long sleeve undershirt for extra warmth or a cooling undershirt to fight sweat? Do you want a pretty lace camisole for special occasions or a stylish one for everyday layering? Are you looking for scoop necks or V-necks, a traditional tank, or spaghetti straps?
You'll also want to think about which fabrics will best meet your needs. Cotton provides warmth and breathability, wicking materials (like high-tech polyester) are ideal for hot weather, exercise, and the sweat-prone, and silk looks and feels elegant. Versatility is important, too, which is why most of the selections below can be used for a number of purposes — from layering to sleepwear to working out. Some of them even offer UPF protection.
Shop The Best Undershirts For Women
In a hurry? These are the best undershirts for women on Amazon:
1. The Best Undershirt For Sweat: Opna Short Sleeve Athletic Shirt
2. The Best Tank Tops For Layering: Amazon Essentials Slim-Fit Tank
3. The Best Camisole Top With Lace: Bozzolo Spaghetti Strap Lace Tank Top
4. The Best Long Sleeve Undershirt For Warmth: SIVVAN Long Sleeve Tee
5. The Best Silk Camisole Top: Fishers Finery Silk Camisole
6. The Best Racerback Camisole: Kurve Y-Back Cami
7. The Best Built-In Bra Camisole: Pact Organic Cotton Camisole
Check out the best undershirts for women below. All of them are under $50 (some are two-packs) and come highly rated on Amazon.
This article was originally published on