13 Lessons I Learned Interviewing 52 Of The World's Most Badass Feminist Activists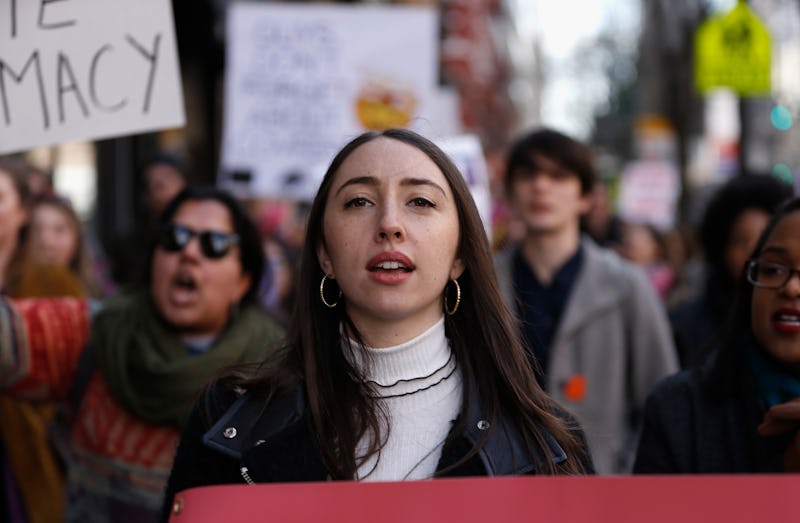 John Lamparski/Getty Images Entertainment/Getty Images
Over the past few months, I have dived into the lives of more than 50 women. Not just any women, but children, teenagers, and twenty-somethings who are fighting to make a difference in the world. They come from all over the globe and are all campaigning in different areas, whether it be gender equality, LGTBQ+ rights, or climate justice. But the one thing they all have in common is their wisdom. And the life lessons these young female activists taught me are worth listening to.
Across the world, it's common for young people to be pushed aside and to told they know nothing. But these campaigners are changing the game. Each and every one of their stories are detailed in my book, Resisters: 52 Young Women Making Herstory Right Now. While their triumphs are nothing to be sniffed at, it's the way they spoke about their life experiences that really captivated me.
They had already realised things that I hadn't and were willing to express where we as women were sometimes going wrong. Like the fact that it's still routine to feel jealous when a female friend, colleague, or stranger achieves. These young women know that this is a by-product of growing up in a sexist society, but what is most impressive is that they have solutions to these problems.
With that in mind, here's a few pointers I think every woman could benefit from.