16 Things For Adults To Do On Easter This Year
It just takes a little creativity.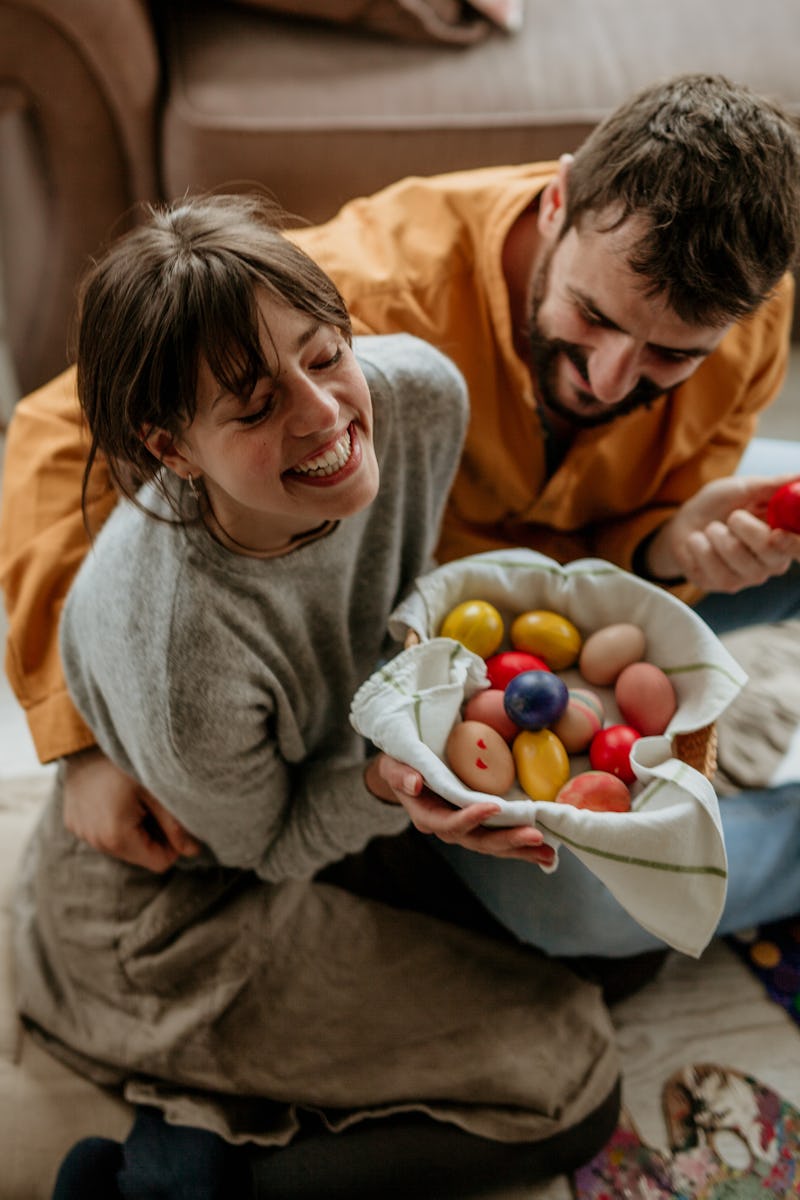 Studio4/E+/Getty Images
Easter isn't just for the kids anymore — especially when you put a grown-up spin on the day's festivities. There are plenty of things to do on Easter if you're an adult and a lot of these activities involve getting back in touch with your inner child.
The best thing about being an adult is that you make decisions for yourself now. You can dress yourself in any color on Sunday. You can pass on those spring peas you never really liked. You can even make your own Easter feast without supervision should you so please. And perhaps the best thing about being an adult is the limitless amount of candy you sometimes allow yourself to indulge in.
The possibilities for adult activities on Easter, which happens to be Sunday, April 17, are endless. These activities are pretty much the grown up versions of all the kiddie stuff you loved to partake in around this time of year anyways. All it takes is a creative spin to make your Easter both safe and fun no matter who you're celebrating with.
This article was originally published on